Business
Legal Sea Foods has sued this food delivery service for 'misrepresentation' of its brand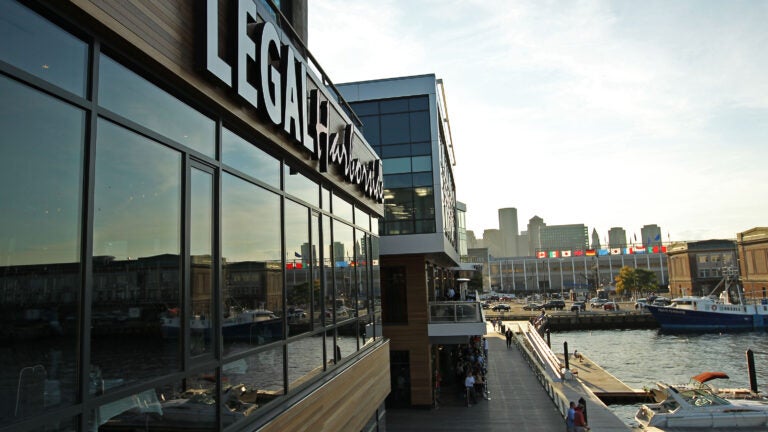 Legal Sea Foods wants you to know two things: that it's "not a chain''—and that it's not associated with this California-based food delivery service.
Legal filed a civil lawsuit against DoorDash on March 2 in U.S. District Court in Boston for "misrepresentation of its brand,'' claiming trademark infringement, according to Rick Heller, Legal Sea Foods senior vice president and general counsel.
"The lawsuit was filed primarily to protect our guests and our brand,'' he told Boston.com.
According to Heller, DoorDash delivered the seafood company's food despite multiple requests in December 2015 to stop. Heller said DoorDash only removed Legal's menus from its database when the restaurant sent a third cease-and-desist letter from outside counsel in January.
He said the suit also alleges that in addition to using trademarked logos without permission, the delivery company had also been increasing Legal's menu prices with delivery fees that were not communicated to customers as being from the service and not the restaurant.
A DoorDash spokesperson provided the following statement in regards to the lawsuit:
DoorDash strives to provide the best delivery experience possible while always keeping the interests of merchants, Dashers and customers in mind. We have a policy to honor merchants' wishes if they choose not to be on the DoorDash platform and we removed Legal Sea Foods from DoorDash as soon as our leadership became aware of their request.
The delivery service, which describes itself "as [a] marketplace [where] people can purchase goods from local merchants and have them delivered in less than 45 minutes,'' has formal partnerships with a number of restaurants in Boston, including Boloco and Tasty Burger.
Heller said Legal is still determining the amount it's seeking.