Business
Boston's 'pregnant building' is expanding with a glass atrium
Boston Properties' plans were approved by the Boston Civic Design Commission.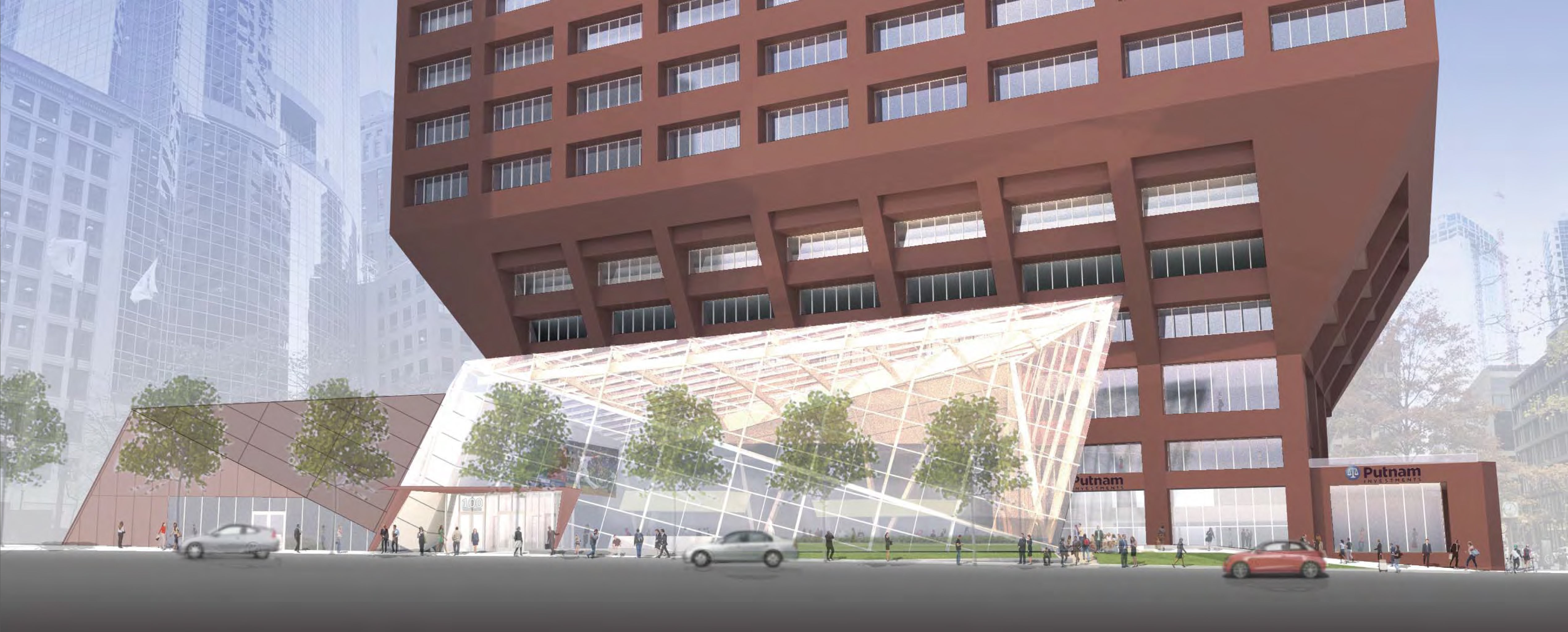 Downtown Boston's "pregnant building'' is expecting a new addition.
Boston Properties received approval from the Boston Civic Design Commission to build a glass atrium outside the uniquely-shaped building at 100 Federal St., a Boston Redevelopment Authority spokesman Nick Martin confirmed.
Early presentations for the glass atrium included plans for 8,500 square feet of retail space, 500 square feet of kiosk space, and an 8,990-square-foot "winter garden'' at street level, according to Boston Business Journal. Renderings from the Boston Redevelopment Authority also show plans for a "farm-to-table'' restaurant and multiple large-screen TVs.
Boston Properties will appear before the Boston Redevelopment Authority next for full approval. The real estate investment trust first proposed the project in December.
Global architecture firm Perkins + Will designed the proposed addition, which will glass in much of the open courtyard area facing Congress and Franklin Streets and overlook Post Office Square. Mikyoung Kim Design will handle the landscape architecture. (Perkins + Will is behind the Charlestown Floatyard, and Mikyoung Kim has multiple projects in the works, such as the plaza outside The Prudential at 888 Boylston, Pier 4 Plaza at the Seaport, and Levinson Plaza in Mission Park.)
The "pregnant building'' has also been called "the building with a bulge'' because of its section that juts outward for several stories near its base, designed this way to give pedestrians a greater view of the street while still providing floor space.