Business
Uber, Lyft see 'challenges' in Massachusetts bill
And taxi companies aren't feeling much better about it.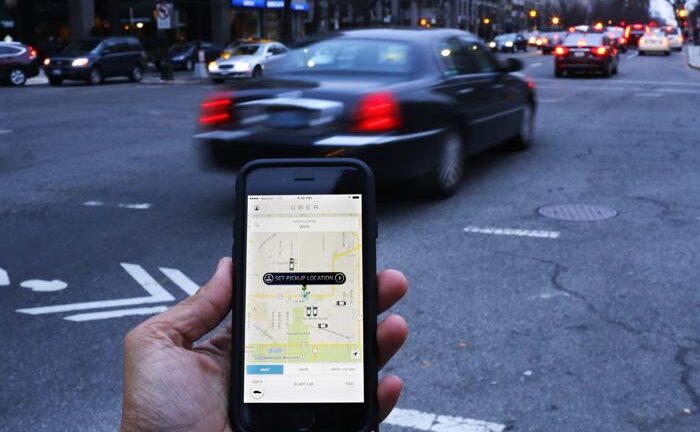 Neither side in the operatic battle pitting taxi companies against Uber and Lyft seems thrilled with the newly proposed Massachusetts ride-for-hire laws.
Upon the release of the new legislation Friday, a cab industry group was quick to say it was "very disappointed'' with its provisions, which do not require Uber or Lyft drivers to submit fingerprints as part of a background check or secure around-the-clock commercial insurance. Some cabbies then took to the State House Monday for a protest.
[fragment number=0]
After taking some time to review the legislation, Uber and Lyft raised their own concerns with the bill.
The companies objected to provisions that would bar their drivers from accepting rides originating at Logan Airport and the Boston Convention and Exhibition Center. And they said other regulations — like a state certification process and a car inspection separate from the annual inspection all private car owners must undergo — would stop new drivers from joining the service, and cause part-time drivers to leave.
"The legislation as it currently stands presents new challenges to the ability of Lyft to continue providing safe, affordable transportation to and from the airport and around town,'' Lyft said in a statement.
Uber detailed its own concerns in a blog post and in public statements Tuesday.
The company said its drivers should not go directly through the state to receive a certification, as the bill would require.
"As opposed to creating a new state agency to run these processes, the [Department of Public Utilities] should certify [transportation network companies] to implement the safety standards with extensive oversight from the division,'' the blog post reads.
Some of Uber's other issues with the bill include:
• A requirement that drivers notify their personal insurance providers that they are working with the company.
• A cap on surge pricing during states of emergency.
• A provision that drivers must put a state-issued decal on both the front and back of the car. (Uber would prefer to issue its own decals.)
Uber has in the past left markets where it objected to regulations. Asked whether the Massachusetts bill, if passed in something close to its current form, would cause the company to pull out, Uber's Boston general manager, Chris Taylor, didn't say yes, but he didn't say no.
"If you look at a lot of Uber's history and where we've walked through regulatory processes and markets, it's typically never a single issue,'' Taylor told Boston Herald Radio Tuesday. "If you look at this whole bill, it's touching everything from pricing to how drivers come on to the system to how the state interacts with us. It's a whole suite of issues. So it's really not one issue in isolation.''