Business
Futuristic textile facility to open in Massachusetts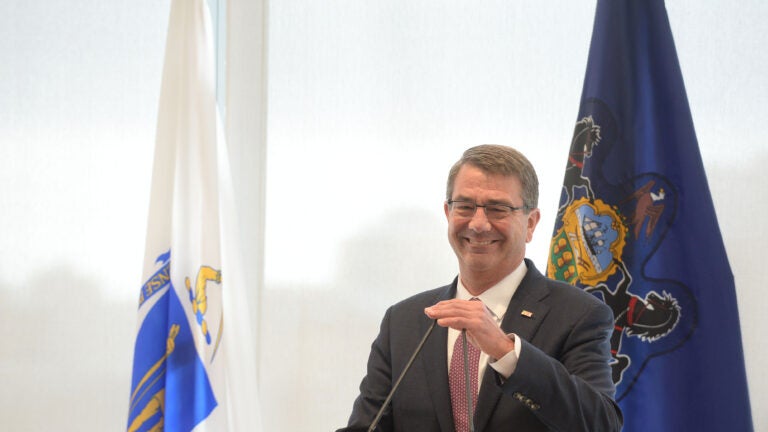 CAMBRIDGE, Mass. (AP) — Massachusetts has been chosen to host a $317 million futuristic textiles manufacturing center with a goal of developing cutting-edge fabrics with a range of unusual properties, from being incredibly lightweight and flame-resistant to exceptionally strong or containing electronic sensors.
U.S. Defense Secretary Ash Carter joined Gov. Charlie Baker and other state leaders on Friday in announcing the first-in-the-nation Revolutionary Fiber and Textile Manufacturing Innovation Institute, based at the Massachusetts Institute of Technology in Cambridge.
Carter said the fabrics can have a range of practical applications from providing gear to protect firefighters from the hottest flames to weaving the sensing capabilities of a smart watch into a lightweight fabric.
The innovations could even create fabrics that could help detect when a wounded soldier needs to be treated with an antimicrobial compression bandage.
Massachusetts has pledged $40 million in matching funds to support capital projects at the facility.
"Fibers and fabrics are among the earliest forms of human expression, yet have changed very little over the course of history," said Yoel Fink, director of the MIT-based Advanced Functional Fabrics of America. "All this is about to change as functional fiber and yarn technologies meet traditional textile production and yield new products by design."
Other participants in the project include the University of Massachusetts, Quinsigamond Community College, and several private companies, Baker said.
UMass will offer its technical expertise in flexible electronics and wearable technologies, and Quinsigamond's role will be to support education and training of a skilled workforce in advanced textiles manufacturing.
U.S. Rep. Joe Kennedy, who helped rally support for the Massachusetts bid, said new fabrics are modernizing everything from battlefield communication to medical care.
Kennedy also said the initiative helps combine two of the state's economic strengths — the legacy of the old mill towns that were once the backbone of the state's textiles economy and the brainpower that has helped fuel much of its 21st century growth.
"From Lowell to Fall River, our ability to merge cutting-edge technology with age-old ingenuity has sparked a new day for the textile industry," Kennedy said in a statement.
__
Associated Press writer Bob Salsberg contributed to this report.