Business
Staples will turn parts of stores into coworking spaces
The Framingham-based office supplier is teaming up with Workbar.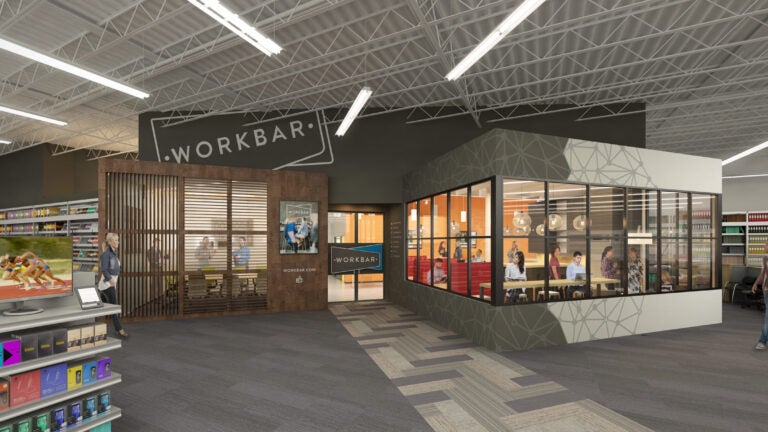 Faced with declining in-store visits and sales, Staples has decided to turn sections of its stores into shared workspaces for small businesses.
As part of a partnership with Workbar, three Staples retail stores in Danvers, Norwood, and Brighton will become communal work areas with secure wifi, printing, conference rooms, and all the regular office accoutrements, the companies said in a statement.
Members of Workbar pay a daily or monthly fee to use the services and access to the network. Workbar currently has offices in Boston, Cambridge, and Somerville. Each of the new locations will house about 45 to 50 workers, with administrative and scheduling handled by one Workbar employee, The Boston Globe reports.
"It's exciting to see how Staples has embraced Workbar's mission," said Workbar CEO Bill Jacobson. "Being able to get your work done in a welcoming space, among an interesting, helpful professional community, definitely improves your quality of life. "
The rise of the internet has led to declining sales at brick-and-mortar retail stores for Staples, based in Framingham. The company announced in 2014 that it would close 10 percent of its stores as a cost-cutting move, The New York Times reported.
"Mobile professionals are a growing sector of the workforce, and the Workbar locations at Staples will be a great complement to the existing suite of business services that we have in stores," Staples' executive vice president of merchandising Peter Scala told The Boston Globe. "It helps us to drive traffic, to engage a younger, new type of customer, and it aligns the way workers are working today."