Business
With General Electric and Wynn, Logan Airport's international growth draws praise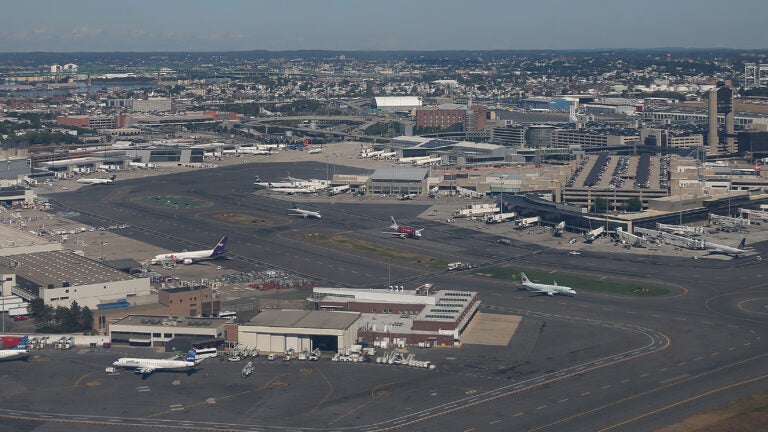 Logan Airport has collected some accolades for making Boston look better to high-profile businesses in recent months.
On Wednesday, Gov. Charlie Baker credited Logan's expansion to include more international flights with General Electric's decision to move the company's global headquarters to Boston.
"The airport has dramatically expanded its domestic nonstop capacity and international nonstop capacity with all kinds of plans to continue to grow its international nonstop capacity over the course of the next decade," Baker said, as reported in The Boston Business Journal. "That starts to look really special and that's not necessarily something we think about when we think about why GE put Boston and Massachusetts on the map."
The state and city incentive package for GE indicates flight is not an afterthought for the company. It includes space at Logan for a corporate jet and a helicopter, and a hangar for more jets at Hanscom Airport, subject to the company reaching leasing terms with the airports. Boston may also install a public helipad somewhere near GE's eventual Seaport headquarters.
In February, Steve Wynn, the casino magnate who intends to put a resort casino along the Mystic River in Everett, pointed to Logan as a reason he remains bullish on the project, which has been dogged by legal claims throughout the permitting and pre-construction phase.
"It's the first time we've ever had a hotel that has nonstop service from every major capital in the world. Hainan Airlines and Cathay Pacific fly nonstop from Beijing, Hong Kong and Shanghai to Boston," Wynn said in a quarterly earnings conference call, according to a transcript on investing website Seeking Alpha. "So does every other world capital, nonstop to Boston. And we are 12 minutes from Logan Airport with our new hotel. So all of that sort of makes me feel confident and positive about our future prospects."
While Boston may have a good thing going in the air, on the ground it should be noted that Wynn's 12-minute drive from Logan to his casino site is very dependent on traffic.