Business
Steve Wynn: 'Nobody likes being around poor people'
Wynn plans to build a resort casino in Everett.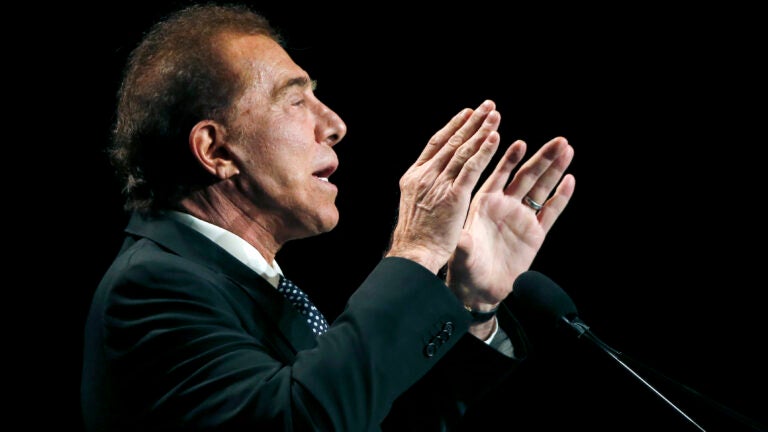 Steve Wynn, the casino magnate who plans to build a $2 billion casino in Everett, was characteristically blunt when speaking about his company's business strategy in a meeting with investors on Thursday.
According to a transcript of the call by Seeking Alpha, Wynn said his company "caters to the top-end" of the gaming world, like a "Chanel" or "Louis Vuitton."
"But unlike Chanel and Louis Vuitton, we are able in our business to cater to all of the market by making our standard so high that everybody wants to in the building," he said. "Or to put it in a more colloquial way, rich people only like being around rich people. Nobody likes being around poor people, especially poor people."
"So we try and make the place feel upscale for everyone," he continued. "That is to say, we cater [to] the people who have discretion and judgment and give them a choice."
In a statement Friday, Wynn Resorts spokesman Michael Weaver said the comment was "made in the context of a discussion that the company creates luxurious resorts which have an aspirational appeal to a broad range of guests."
Wynn, who is known for his candid conference calls, also admitted that he didn't know where Everett was until he got on the phone with Mayor Carlo DeMaria, Jr., who "was dying to have us come," he said.
"We walk around those 30 acres and it needs work," Wynn said. "But the mayor was so enthusiastic and persuasive we started the process, and you know the outcome."
Everett's median household income is $51,000, according to the 2010 U.S. Census, compared to the state-wide median household income of about $68,000.
In an interview Friday, DeMaria forcefully defended Wynn, saying the statement had been misinterpreted. DeMaria said he interpreted the mogul as saying he intends to build a facility that will be attractive to people of all classes.
"What he's saying is, it's all about the experience," DeMaria said. "We want to be somewhere that's as nice as it can be. At his facilities, you can get a hamburger for $10 and a steak for $200."
DeMaria said he did not believe Wynn should apologize for the comments.
The mayor refused to say whether Wynn had put his foot in his mouth. "I really don't want to comment on that," he said. "He's a very intelligent and intellectual person. He's dealing with probably a lot of stress. … There are lots of things going on in Boston that he didn't expect to happen."
"If I'm a poor person, I'm not insulted by his comments," DeMaria added. "He employs tens of thousands of people. … We're all poor out here. I myself as mayor, I'm check to check."
Since being awarded the region's only casino license, Wynn has battled Boston Mayor Marty Walsh and Somerville Mayor Joseph Curtatone over traffic and environmental concerns. The plans to build a casino are currently on hold after because of a legal challenge from the city of Somerville over an environmental permit.
The plans feature a 2,000-pound statue of Popeye the Sailor Man made by famed artist Jeff Koons, which Wynn bought for $28 million.