Business
Verizon to build $300M fiber network in Boston
FiOS is coming to the city.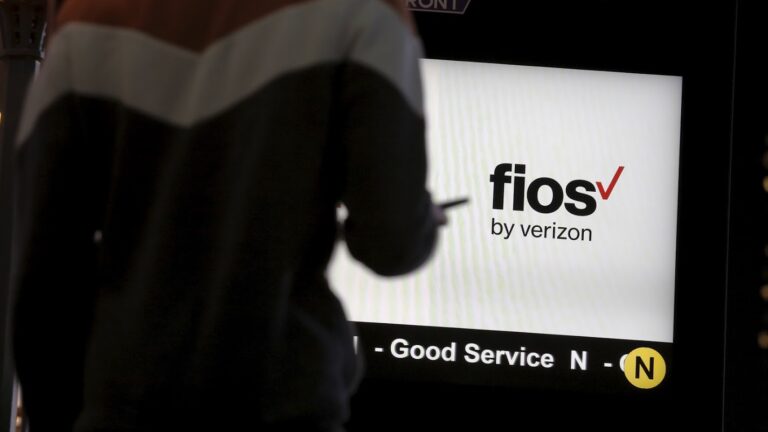 Verizon will bring its fiber-optic FiOS network to Boston over the next six years, city and company officials announced Tuesday.
Verizon's $300 million build will begin later this year, starting in the Dudley Square section of Roxbury, Dorchester, and West Roxbury. From there, construction of the new network will spread to Hyde Park, Mattapan, Jamaica Plain, other parts of Roxbury, and then beyond.
Verizon will prioritize different parts of each neighborhood through online voting on a company website, it said in a document listing frequently asked questions.
In a statement, the city said it has agreed to expedite the permitting process for Verizon. The company expects to begin offering services in some places in 2017, according to the FAQ sheet.
Mayor Marty Walsh described the fiber network, with its high-speed transmission capabilities compared to Verizon's existing copper-based infrastructure in Boston, as a boon for startups and businesses that rely on fast connections. And as another option for broadband and cable access, he said, it also carries consumer choice benefits.
"Boston is moving faster than our current infrastructure can support, and a modern fiber-optic communications platform will make us a next level city," Walsh said in a statement. "Additionally, it is a priority to ensure that every resident has expanded access to broadband and increasing competition is critical to reaching that goal. I thank Verizon for their investment in Boston and for partnering with the city to provide the foundation for future technology growth."
According to Verizon, the new network will offer Internet speeds of up to 500 megabits per second. A Boston Globe editorial earlier this year calling for a fiber network in the city said the average Boston broadband speed is closer to 15 megabits per second. According to Speedtest.net, Comcast — the city's leading service provider — offers the fastest Internet in Boston at over 100 megabits per second.
"When this project is completed, the majority of Boston residents will have real choice for the first time," Jascha Franklin-Hodge, the city's chief information officer, said in a press conference Tuesday.
Verizon said in its FAQ sheet that some homes and buildings in Boston may not be able to connect to FiOS due to "permission or access restrictions, extensive costs that make the build financially impractical, or buildings that are locked into long-term contracts with cable companies. We think those will be few and far between, and based on a highly specific set of circumstances."
Walsh has said since early in his administration that increasing Boston's Internet speeds is a goal. But Boston had seen little luck in getting Verizon to make the commitment previously, and according to The Boston Herald, company officials said as recently as October that there were no plans to bring FiOS to the city.
Bob Mudge, Verizon's president of wireless network operations, said last autumn's comments referred to Verizon's consumer-focused FiOS services. But he said the company's tune changed because its intentions now go beyond just offering those services. The partnership with the city will also increase wireless capacity and lay the groundwork for future technology upgrades, such as 5G wireless connections, he said.
"This is a new chapter for us that really goes beyond FiOS," Mudge said.
Mudge said Boston's high-tech sector and growing population made the city an attractive market to build a fiber network, and said there are no current plans to build a fiber network in other new cities.