Business
Olympics rivals argue together for pro-Uber laws in Boston Globe
Boston 2024 CEO Richard Davey and No Boston Olympics co-chair Chris Dempsey shared a byline Tuesday.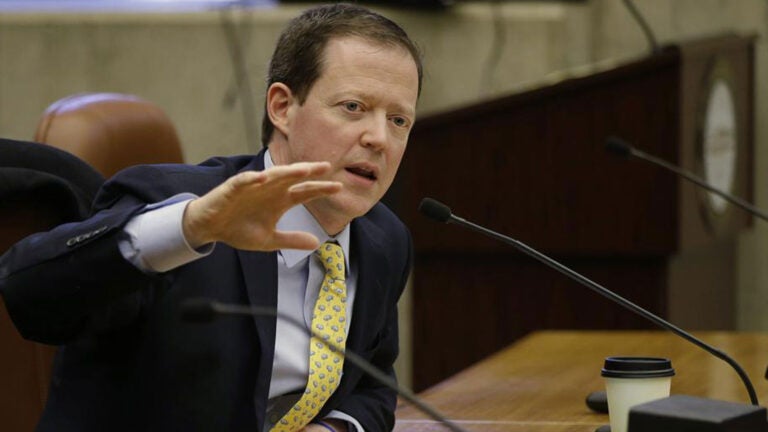 A year ago at this time, Rich Davey — then CEO of Boston 2024, the organization whose Olympic bid collapsed last summer — and Chris Dempsey — co-chair of opposition group No Boston Olympics — were on opposite sides of the aisle on a big policy issue.
But with both being alums of former Gov. Deval Patrick's transportation department, they were probably more likely to agree on issues of transportation than on stadiums. They showed that much in a co-authored Boston Globe op-ed published Tuesday, calling on members of the Massachusetts Senate to take a different approach from their counterparts in the House as they consider regulations for transportation apps like Uber and Lyft.
A group of senators is in the process of drafting a bill on the issue. The House last month voted to approve its own bill that has been met with criticism not just from Uber and Lyft, who say it would govern their drivers too tightly, but also from their rivals in the taxi industry, who say it doesn't go far enough to rein in the companies.
Davey, formerly the state's secretary of transportation, and Dempsey, a former assistant secretary, asked the Senate to: follow the House's lead in not requiring Uber and Lyft drivers to undergo fingerprint background checks; drop provisions in the House bill that would prevent most drivers from picking up riders at Logan Airport and the Boston Convention and Exhibition Center; centralize control over the industry at the state level; and to generally limit regulations on the smartphone-based ride-for-hire apps.
Each of those measures would please Uber, Lyft, and similar companies.
Sen. Jamie Eldridge, who is among the lawmakers working on the issue, said last Friday that a bill from the chamber would likely come in four to five weeks. He declined to offer details about how things have progressed so far, but said issues such as background checks, insurance, and access to digital-era transportation services for disabled riders were among the issues they are considering.
This isn't the first time Dempsey has taken a turn in the pages of the Globe on friendly terms with an Olympics opponent. He and John Fish, Boston 2024's former chairman and the CEO of Suffolk Construction, shared the honor of the Globe magazine's Bostonian of the Year award last December. Around the same time, Dempsey's co-chair at No Boston Olympics, Kelley Gossett, joined Uber's Boston office as a lobbyist.