Business
Amazon offers same-day delivery to every Boston neighborhood, except Roxbury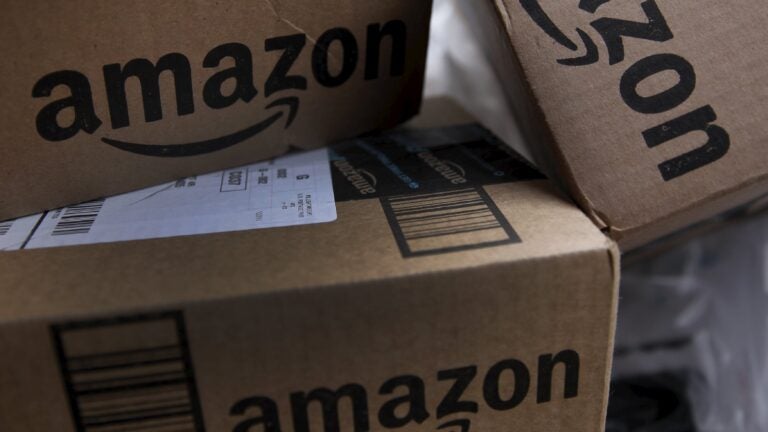 Amazon Prime subscribers in almost all of Boston's neighborhoods can receive same-day delivery on a wide array of products. But there's one notable exception, Bloomberg reports: Roxbury.
Bloomberg compared U.S. census data with Amazon's same-day delivery area to find that minority neighborhoods in several cities have been shut out from the service. It described Roxbury, which is 59 percent black, as the "most striking gap" it found.
With every bordering neighborhood having access to same-day delivery, Roxbury sticks out in a map showing its availability in Boston. Outside of Boston's city limits, the company extends the service to several suburbs and nearby communities.
Amazon offers same-day delivery to all Boston residents except those in Roxbury.https://t.co/ypwoFM9Cw9 pic.twitter.com/RcDeCgEfiQ

— Daniel Moskowitz (@danmoskowitz) April 21, 2016
The company told Bloomberg that Roxbury's circumstance is "an anomaly," and that demographics do not play a role in deciding where it delivers same-day. Amazon extends the service to the Boston neighborhood of Mattapan, which is 85 percent African-American, as well as nearby majority-minority communities like Lawrence and Chelsea, according to its website.
Amazon says its decisions about where to offer same-day delivery, which is available for free on orders worth more than $35 to users who pay to join its Prime membership program, are based on the concentration of those users and a community's distance from warehouses.
"Yet in cities where most of those paying members are concentrated in predominantly white parts of town, a solely data-driven calculation that looks at numbers instead of people can reinforce long-entrenched inequality in access to retail services," David Ingold and Spencer Soper, the authors of the Bloomberg piece, wrote.
"We will continue expanding our delivery capabilities and are adding more zip codes rapidly," Amazon spokesman Scott Stanzel said in a statement. He declined to answer further questions about if or when Roxbury would be added.
Tito Jackson, a city councilor who represents Roxbury, said he finds it "appalling" that Amazon wouldn't provide the same services to Roxbury that it does to the rest of the city.
"Amazon is a company that is very adept at big data and analysis, so, based on that, I have to surmise that this is on purpose," he said. "I will be exploring whether or not Amazon is violating the public accommodation laws."
Jackson is also a lifelong resident of Roxbury's Grove Hall neighborhood, and said this messes up his own book ordering.
"By the way, people in Roxbury are literate," he said. "We want books, too."