Business
Proposed South Boston Starbucks faces opposition at community meeting
However, not everyone was against the coffee giant moving in.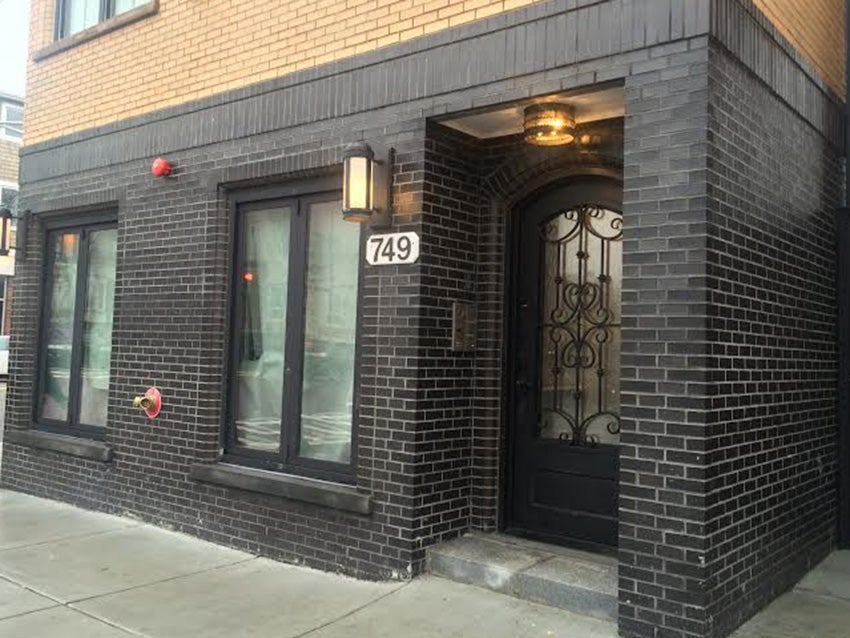 A proposed Starbucks in South Boston drew mixed feelings from the community at a Monday night meeting, with some residents and small business owners adamantly opposing the plan and changes they say it would bring to the neighborhood and others welcoming the idea of a new business moving into a long vacant space.
More than 50 people gathered in the Tynan Elementary School cafeteria just a few blocks from the corner of Broadway and L Street, where the coffee shop would stand if approved. After a 10 a.m. Wednesday meeting at Boston City Hall with more public input, the city's Licensing Board is expected to vote Thursday on Starbucks' application for a common victualler license, which would allow it to operate at the site.
While city and Starbucks representatives intended to use Monday's meeting as a way to address logistics, such as hours of operation, parking, and traffic, those in attendance repeatedly raised issue with the idea of the corporation coming to the area, arguing that it would disrupt the neighborhood by pulling money from a handful of locally-owned coffee shops without duly giving back.
"That money is going to leave those places, and it's not going to come back," Mohamed Nahas, who owns the South-Boston-based ice cream shop Molly Moo's, said. "[Starbucks] shouldn't come here."
The Starbucks is just one business in a string of proposals for the spot, the past few of which failed after restaurants' applications for liquor licenses languished. Some residents voiced concerns that Starbucks had creeped in and claimed the space without garnering the same community approval past proposals sought and earned, such as a locally owned Italian restaurant.
Dan Brennan, a license expediter who is working for Starbucks, noted that the site has already received zoning approval for a restaurant with takeout, which he said covers Starbucks' use. Still, many at the meeting weren't happy with the shift away from the Italian restaurant.
On Tuesday night, Bonnie McGilpin, a spokeswoman for Boston Mayor Marty Walsh's office, told Boston.com the administration would oppose Starbucks' application for the license, basing its decision on the negative input from the neighborhood.
Brian Gajewski, who owns Boston Bagel Company across the street from the possible Starbucks, said he doesn't mind competing, but would rather do so on a fair playing field against other mom-and-pop shops.
"I like competition," he said in an interview. "It's competition from major companies like Starbucks coming in that I have a problem with."
Gajewski, along with others at the meeting, also raised the issue of limited parking in the neighborhood, voicing concerns that people stopping to pick up their morning coffee would double-park on the street or block the bus stop—an issue Gajewski said he already sees regularly from the window of his shop.
While representatives from the company touted Starbucks' record of giving back in the form of community involvement and food donations, many took issue with the company's claims. Damian Waugh, the regional director of Starbucks in the Boston area, said that the new location would create between 15 and 40 new jobs in the neighborhood and that the existing South Boston and Seaport District stores have partnered with Youth Build Boston and City Year, working with youth in Roxbury—a neighborhood that doesn't have a Starbucks of its own.
"How is that giving back to our community?" Elaine Gallagher, 37, said. "How are you going to give back to us? We have poor kids here, too. This is ridiculous."
There are currently six Starbucks locations in South Boston and the Seaport District—one is near Broadway station, five are in the Seaport and not all are free-standing.
Not everyone came to the meeting with complaints. Sara Walker, 33, who lives across the street from the site with her family and owns Bode Well, a real estate office in South Boston, applauded the move.
"I am so delighted and excited that people have some place to go that's not a bar," she said.
She noted that there are few other places to gather past 8 p.m., and she would prefer to see a business that doesn't bring more noise into the neighborhood.
John Allison, a representative for Boston Mayor Marty Walsh's office, said at the meeting the city's Licensing Board will make the final call based on public need (an announcement to which someone at the meeting shouted, "There is none!"), community feedback, and several other factors.