Business
Sports Authority might close all 463 locations nationwide
The sporting goods chain may have to throw in the towel.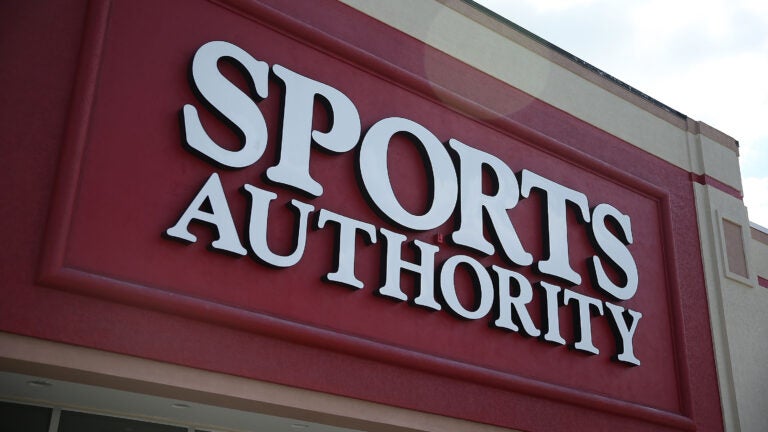 Sports Authority, the struggling sporting goods chain that filed for Chapter 11 bankruptcy in March, is pursuing an assets sale that could potentially spell closures for most if not all of its 463 stores.
When the company announced its bankruptcy filing in March, the chain planned to close 140 stores, including locations in Danvers, Framingham, Holyoke, and Nashua, New Hampshire.
However, Sports Authority lawyer Robert Klyman told a judge in bankruptcy court Tuesday that the company would likely liquidate its assets instead.
"It has become apparent that the debtors will not reorganize under a plan but instead will pursue a sale," Klyman said, per the Wall Street Journal.
Though some outlets reported that Sports Authority was definitely closing all 463 of its locations, an emailed statement from the company suggests that, while it has abandoned an effort to reorganize under Chapter 11 and will instead focus on a mergers and acquisitions (M&A) plan, it is too early to tell whether every store will close.
"We are now focusing solely on the M&A track and are pursuing a sale of some or all of the business," the company said in an emailed statement. "We have received initial expressions of interest from a number potential buyers, and we are optimistic about the results of the M&A process which runs through the end of May. We continue to move forward with our previously announced plan to close approximately 140 stores. The outcome of the M&A process will determine whether any additional store closings will be required."
According to Forbes, Sports Authority is currently carrying $1.1 billion in debt.