Business
Lyft users can no longer request rides from Logan Airport
Drivers had been picking up at terminals, despite state regulations saying they couldn't.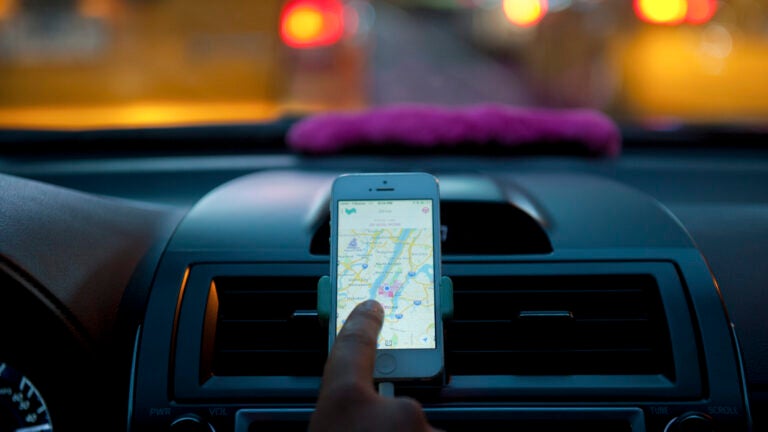 You can't take Lyft from Logan Airport anymore. You never were supposed to in the first place.
Lyft no longer lets its users request rides out of Logan after previously allowing drivers to violate state regulations and pick up passengers at airport terminals.
The change comes as Lyft and ride-hailing competitor Uber continue to fight for access to riders at the airport. Massport rules currently prohibit most drivers for so-called transportation network companies from picking up passengers at Logan. (The companies are allowed to drop passengers off.)
To pick up riders at Logan, hired-ride companies must be properly certified as livery services and registered with Massport, which oversees Logan. Drivers for Lyft generally do not fit that mold, as the company's "peer-to-peer" model allows anybody with a personal vehicle to shuttle riders around for a fee.
But as recently as last week, if a rider stepped off a plane and called for a Lyft car, they'd have little trouble getting one.
Lyft drivers could not receive the ride requests while on airport property. However, they could receive requests from Logan when they were off the property.
That meant that until this week, if a rider from Logan called for Lyft, a driver just outside the airport in East Boston could receive the request, accept it, and pick up the rider within minutes in violation of the regulations.
Such a violation carries a $50 fine, though drivers "could be charged with other violations if appropriate," Massport spokeswoman Jennifer Mehigan said.
Mehigan was unable to say how many drivers had been cited for accepting rides at the airport, and asked Boston.com to file a public records request before the question could be answered. That request is still pending.
On Monday, a woman posted on Twitter that her Lyft driver had been pulled over for violating the Logan rules. She did not respond to a request for comment.
Welcome to Boston, where apparently @lyft is illegal. Unmarked state police issued my driver a citation. Awkward. And felt shady as hell.

— Adi Benveniste (@benvenAdi) May 9, 2016
To be clear, just BOS Logan airport, not illegal in town AFAIK @mikefarrell @lyft

— Adi Benveniste (@benvenAdi) May 9, 2016
At some point in the days since those tweets, Lyft users requesting a ride from Logan were no longer connected with any driver, even those off the property. They are now instead met with a pop-up message simply saying, "Lyft is available in greater Boston."
Uber, meanwhile, gets around the state regulations by connecting Logan riders with livery drivers at the cheaper rates offered on its more popular, peer-to-peer UberX service.
Lyft's approach, however, seemed to acknowledge the airport pickup rules — by preventing drivers from receiving ride requests while on the property — without actually playing by them. The company's move to prevent riders at Logan from even requesting cars closes that loop.
Chelsea Wilson, a Lyft spokeswoman, did not respond to requests for comment about this week's in-app change.
In an emailed statement last week responding to questions about why Lyft allowed drivers to connect with riders at Logan, she said only that the company will "continue working with [officials] to address any concerns and to find a way forward for ridesharing at the airport" and that it was involved in "collaborative conversations" with Massport.
Lyft and Uber hope to eventually dispatch drivers to Logan, as they do at other U.S. airports that allow the companies to pick up riders. At several airports, the companies either pay a per-ride fee, which could be tacked on to riders' fares, or a larger lump sum allowing for drivers to pick up.
Complicating the companies' efforts to serve riders at Logan is a broad bill passed by the state's House earlier this year that would govern their industry statewide. One of its many provisions would ban Lyft and UberX pickups at the airport for five years, effectively killing the companies' efforts to strike a deal with Massport.
Members of the state Senate are currently putting together their own version of an Uber-Lyft law. It's unclear at this point whether a final version of the bill will include any Logan provisions.
Massport, for its part, seems to be waiting on lawmakers for its marching orders.
"Our responsibility is to provide various transportation options to our customers, including [transportation network companies]," Mehigan said in a statement. "The legislature is working through various issues with the TNCs. Once they have completed their dialogue, we will implement their resolution."