Business
Rhode Island told GE its tech workers were cheaper than Boston's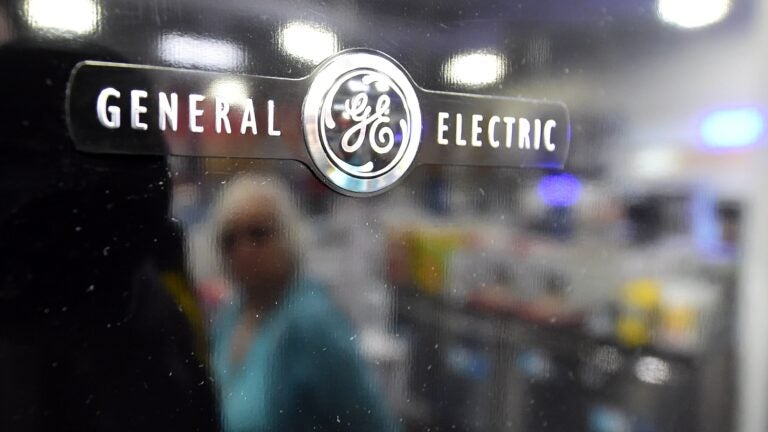 General Electric picked Boston for its new headquarters, but not before the state of Rhode Island made its case by comparing itself favorably to its neighbor to the north.
Providence was among the finalists, along with Boston and New York City, to become GE's new home. A state presentation to GE included several comparisons between economic factors in Rhode Island and Massachusetts, including the cost of labor. One slide used the example of Owen, the millennial techie featured in GE's advertisements to signal the company's new focus as a digital-age manufacturer.
In Rhode Island, the slide said, the average tech worker makes $93,000 per year, compared with $109,000 in Massachusetts, where—according to one study—there are 17 jobs for each student graduating with a degree in computer science or math.
"Advantage: Rhode Island," the slide said.
The slide also included the average rent Owen could expect to pay in each state, with the cheaper cost in Rhode Island apparently meant to dull the decreased salary.
It doesn't, however. After subtracting those rent costs, the Massachusetts worker still makes more than $6,400 per year over the Rhode Island counterpart.
Rhode Island officials also argued that choosing the state over Massachusetts would mean better bang for the buck when it comes to the cost of buying a house. They also argued Rhode Island's public schools are better, before turning their attention to GE's bigwigs and saying the state's elite private school—Moses Brown Academy—is a few thousand dollars cheaper than Phillips Academy in Massachusetts.
Plus, Rhode Island officials said, have you heard about Boston's traffic?
Alas, it wasn't quite enough. GE chose Boston on January 13.
Massachusetts offered GE plenty of incentives. City and state officials offered a package, which has been subject to some criticism, that includes up to $25 million in property tax breaks in Boston and up to $120 million in grants from the state that could wind up paying primarily for the company's headquarters.
A copy of Rhode Island's presentation obtained through a public records request redacted a section that may have included the state's offer. But the presentation elsewhere listed some of the benefits the state could offer, including tax credits based on hiring and new construction, as well as some infrastructure funding and student loan repayment programs for tech workers who stayed in the state.
Rhode Island Gov. Gina Raimondo told The Providence Journal in January that the state's final offer to GE was over $100 million and "competitive" with the Massachusetts package. Raimondo also told The Boston Globe that a GE executive told her around decision time: "We were looking for a bigger city than Providence, but Providence has an awful lot to offer."
Raimondo saw victory in getting as far in the process as Rhode Island did.
"I mean, let's be clear about this," Raimondo told the Journal. "When we started this … we were in the hunt with like 30 other states. I don't think anyone thought we'd be in the final three at that time when we began."
https://www.scribd.com/doc/314002433/PPT-GE