Business
Somerville has spent $400K fighting the Wynn casino in the last year
One of the city's five challenges will be heard Thursday.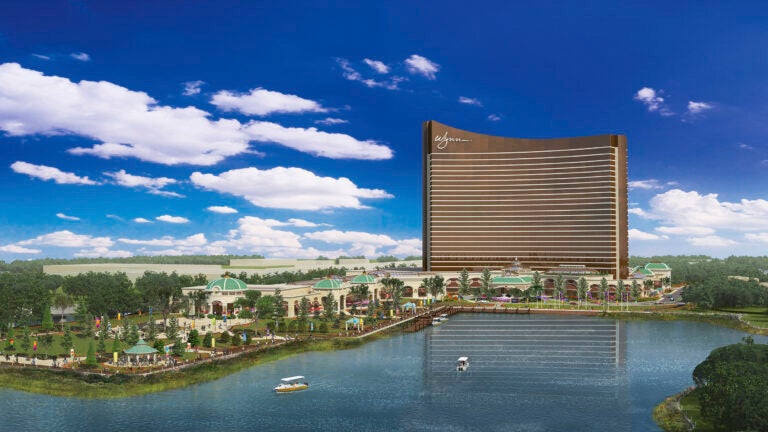 One front in Somerville's war of attrition against a planned Everett gambling metropolis just across the Mystic River will head to a hearing Thursday, as the city challenges a state Department of Environmental Protection decision earlier this year that approved of waterfront construction by Wynn Resorts.
The challenge is one of five that Somerville officials, led by Mayor Joseph Curtatone, are waging against the $2 billion Wynn Boston Harbor project. The other four include lawsuits disputing another environmental permit and one challenging the decision to award Wynn the Boston region's casino license in 2014.
According to Denise Taylor, a city spokeswoman, Somerville has spent $399,758 on all Wynn-related legal fees in the current fiscal year, which began last July.
Because the various challenges date back to late 2014, the overall figure is higher than that. But Taylor could not provide a full accounting before this article was published.
The hearing Thursday involves a permit Wynn received from DEP in January, a requirement for waterfront construction.
Somerville's challenge in February forced Wynn to delay construction and much of the prep work for the casino project, which was previously expected to break ground this spring. Steve Wynn, the casino company's high-profile namesake, has described the appeal as an "irritation," saying he expects to still break ground this summer.
Upon filing the appeal, Curtatone's argument focused heavily on the traffic and air quality effects of the casino on Somerville. However, those portions of the dispute have been dismissed, The Boston Globe reported, meaning the hearing will focus on other aspects, such as the length of the license, its effect on boat traffic, and the extent to which it benefits the public.
A decision on Somerville's dispute will come within about a month and a half, according to a timeline detailed by DEP spokesman Edmund Coletta.
Somerville's legal expenditures compare to the $1.9 million accrued by Boston Mayor Marty Walsh's administration while it also challenged the casino plan. Walsh and Wynn made peace in January, more than a year after the city filed a lawsuit challenging the gaming license. That lawsuit was dismissed, and Boston dropped a second suit upon reaching the agreement.
It doesn't seem like Curtatone has any plans to reach an accord if the DEP appeal fails. In an interview with Boston Herald Radio on Wednesday, he said the city is "moving forward in full force on our other causes of action," referring to the city's other legal challenges.
"This could go on for a while," he said.
However, Curtatone also told the Herald that his "door's been open," and has suggested in the past that he could budge if Wynn officials brought the city the right deal.