Business
Boston Grand Prix to AG's office: We're working on it
Maura Healey set a Monday deadline for Boston IndyCar race organizers to come up with a plan to refund ticket buyers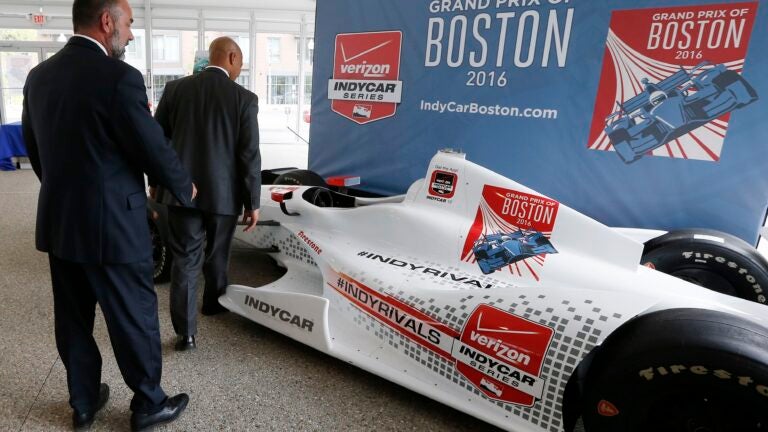 Just ahead of their 5 p.m. deadline to respond to Attorney General Maura Healey, Boston Grand Prix officials said Monday that they're working with stakeholders to create a fund to repay those who bought tickets for the canceled Seaport IndyCar race.
Michael J. Goldberg, an attorney and spokesman for Boston Grand Prix, said the local IndyCar race organizing entity was "working diligently" toward a plan to fully reimburse ticket holders, after it reportedly exhausted its funds to do so.
Threatening a civil suit, Healey told Boston Grand Prix earlier this month they had until the end of the business day Monday to come forward with a plan to fully refund the estimated $2 million in total ticket sales for the race—which was scratched in April due to discord between organizers and city officials.
"We are now, and have been, in discussions with investors, sponsors and other stakeholders to ascertain their willingness to contribute to a fund to help pay for refunds to ticket holders, and we have kept the AG's office fully informed of our efforts," Goldberg said in a statement Monday afternoon.
Goldberg called the development of a reimbursement plan " a time-consuming process" and said that Boston Grand Prix "cannot know the timetable for raising any of the needed funds."
"In the meantime, we are working in good faith toward a satisfactory resolution," he said.
Goldberg noted that Boston Grand Prix has also been "providing numerous documents and information to the AG's office in accordance with their information requests."
Healey's office had subpoenaed the group earlier this month for records on bought tickets, where the ticket sales money went, and why the money wasn't all returned after the race was canceled.
Cyndi Roy Gonzalez, a spokeswoman for Healey, said Monday the AG's office had received "some information and plans" from Boston Grand Prix, which they were currently reviewing.
Gonzalez, however, reiterated Healey's warning that the state was committed to ensuring that Boston Grand Prix fulfills its "obligation to refund the thousands of people who had purchased tickets," through legal means, if necessary.
"We will be prepared to take whatever action is necessary to make sure ticketholders are made whole," she said.