Business
Wynn casino construction getting closer with licensing decision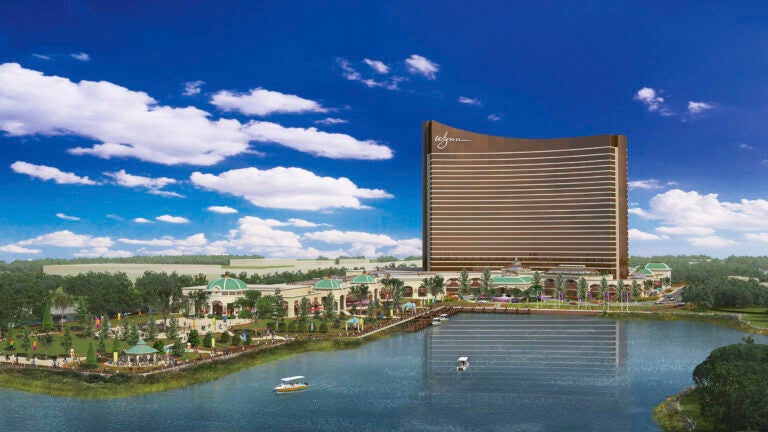 Wynn Resorts scooted toward the end of the long and winding road to breaking ground at its Everett casino site on Friday.
Martin Suuberg, the commissioner of the state's Department of Environmental Protection, decided issue a waterfront construction license to the Las Vegas-based casino company, which won the right to build its Wynn Boston Harbor resort casino near the Everett-Boston-Somerville line nearly two years ago.
Arguing the casino would have negative traffic and environmental impacts, Somerville Mayor Joseph Curtatone challenged various aspects of the license. The license was first approved over the winter, and Somerville's challenge put construction on hold after the company previously forecast a spring groundbreaking.
Suuberg accepted a hearing officer's recommendation last week that the state issue the permit with a few updated conditions. Among them: The license will last for 50 years, rather than 85; the minimum amount of public space surrounding the casino must be expanded by about two acres; and Wynn must operate his proposed water shuttle service between Boston and Everett.
The hearing officer had also suggested that Wynn should build a fishing pier and a canoe and kayak launch, but Suuberg said that was not necessary.
Curtatone opposed the legalization of casino gambling in Massachusetts and has been relentless in challenging the nearby Wynn proposal. His administration has spent hundreds of thousands of dollars, with several open lawsuits challenging the resort's legality on other grounds.
But in a statement, Curtatone said he had not intended to block the casino from opening and that the new license conditions were positives for Somerville and the region.
"This particular appeal was never about stopping the casino but rather about exercising the city's statutory rights of appeal to ensure our environmental, health and waterways concerns were addressed … and this ruling is a success for us in several ways," he said.
While Wynn still faces the other Somerville lawsuits, the waterfront license appeal was the only challenge holding up construction. According to Friday's decision, Somerville has seven business days to ask for the decision to be reconsidered. City spokeswoman Denise Taylor said the city is reviewing its options.
The city could also appeal the decision to the Superior Court, though Wynn officials have said that such a challenge would not prevent the company from getting underway with construction.
In a statement of its own, Wynn Resorts seemed hopeful that the groundbreaking is around the corner.
"This hopefully concludes one of the longest and most publicly scrutinized environmental licensing award in the history of the Commonwealth," said Wynn Boston Harbor President Robert DeSalvio. "Crews and resources are being readied and mobilized. Once we have the license in hand, construction of Wynn Boston Harbor and the eventual hiring of 4,000 union workers will commence immediately."
Wynn plans to open the $2 billion resort by the spring of 2019.