Business
Here's a first look at General Electric's plans for its Boston headquarters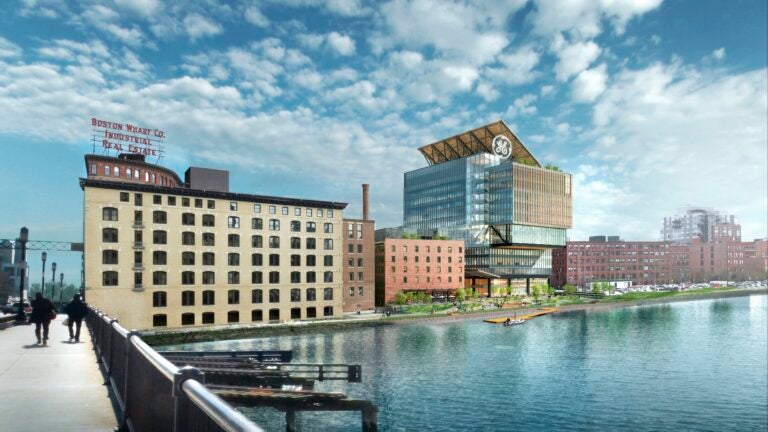 Boston real estate watchers saw a big item on their wishlists come true Monday morning, when General Electric released renderings of its planned Seaport headquarters.
Below are images showing what the 800-employee campus will look like:
As GE had previously said, the headquarters will consist of two existing brick buildings that once housed the NECCO candy company, as well as a new building. The rehabilitation of the brick buildings is expected to start later this year, with employees moving in during the early part of 2018. The new building's construction would start in early 2017, and open its doors to GE workers later in 2018, according to a GE press release.
According to the release, the headquarters will include 1.5 acres of public space including an expanded harborwalk along Fort Point Channel; a coffee shop and a restaurant; a "maker space" for startups and students; lab space that will house six to 12 early-stage life-science companies; and an "Innovation and exploration center highlighting the past, present, and future of GE."
A GE spokeswoman said the sloped canopy over the new building will serve to generate solar power. The headquarters will only have 30 parking spaces as a means of encouraging employees to walk, bike, or take public transportation to the site, according to the news release.
GE announced it would move to Boston from its longtime home of Fairfield, Connecticut in January. It received nearly $150 million in city tax breaks and state grants as part of the seduction process, and much of the state funding is expected to be spent on the headquarters project.
The Boston Redevelopment Authority announced a public comment period on the plan that will run until September 30 and will include seven public meetings. The meetings are listed on the BRA's calendar.