Business
Construction on the Wynn casino will likely start this week in Everett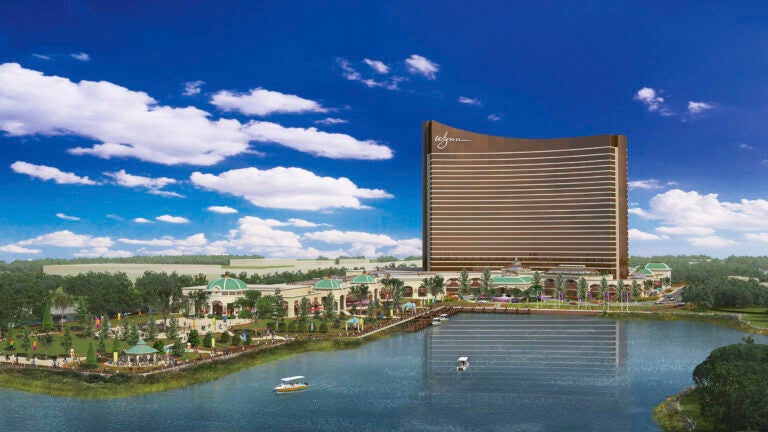 Somerville officials will not ask the Massachusetts Department of Environmental Protection to reconsider its decision to give Wynn Resorts a waterfront construction permit, clearing the way for resort casino construction to begin within the next couple of days in Everett.
The city had until early this week to ask for a reconsideration after DEP Commissioner Martin Suuberg issued the decision in late July, subject to certain conditions. City spokeswoman Denise Taylor confirmed Tuesday that the city will not make that request.
Somerville's challenge of the licensing decision had been the last barrier to the start of construction on the $2 billion Wynn Boston Harbor project. The city's decision means the Las Vegas-based gambling giant should receive the needed permit tomorrow, Wynn spokesman Greg John said. Company officials are tentatively eyeing Thursday for a construction kick-off event.
The city is still weighing whether to challenge the decision in court, Taylor said. But a court challenge would not prevent Wynn from starting with construction. Somerville has several pending lawsuits challenging the legality of the casino, which will be located just across the Mystic River from its mixed-use crown jewel development, Assembly Row.
While Suuberg's decision gave Wynn the go-ahead on construction, the commissioner did set a few new conditions on the license. Under the decision, the license will last for just 50 years as opposed to an 85-year term, Wynn will be required to provide more open public space at the site, and the company must run ferry service between Boston and the site. (Wynn was already planning to run a ferry.)
Somerville Mayor Joseph Curtatone celebrated those conditions as a silver lining of the decision at the time it was made.