Business
Charlie Baker signs Uber, Lyft rules into law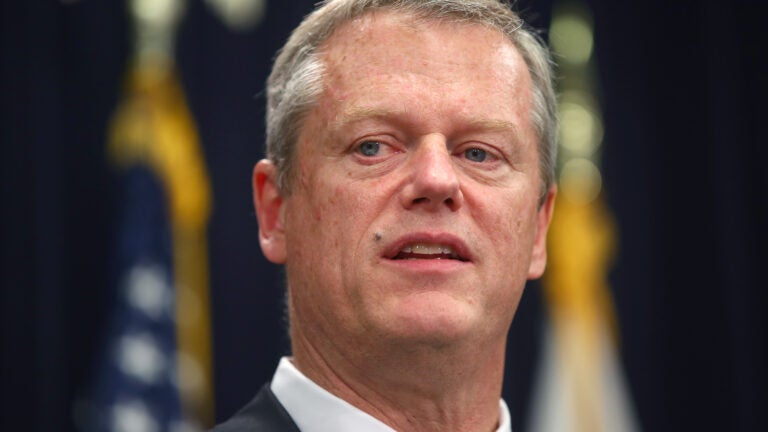 There are new rules of the Massachusetts roads for Uber and Lyft.
More than a year after he offered an opening volley in the process to create regulations for the smartphone-era transportation services, Gov. Charlie Baker signed the rules into law Friday afternoon.
Under them, drivers for Uber, Lyft, and other on-demand transportation companies will undergo a two-part background check — one conducted by the companies, one by the state. Drivers will also undergo a second vehicle inspections in addition to the annual personal motor vehicle check, and their cars will be outfitted with decals. The companies will be required to carry commercial insurance while trips are in progress. In some respects, the rules solidify into law the practices Uber and Lyft already employ, while other aspects are not currently undertaken by the companies.
Baker's placement of pen to paper came after lawmakers at the last minute agreed on a bill overseeing the industry last weekend.
"It was very important for Massachusetts to put in place a statewide framework that dealt with public safety issues, insurance issues, and vehicle identification issues," he said. "And I believe the legislation we have here will give Massachusetts the most comprehensive regulatory framework under which to oversee the very important and much-needed transportation networking companies here in the Commonwealth."
A new division under the Department of Public Utilities will oversee the industry. The division must have a plan for implementing the law within 12 months.
The law is largely aligned with an Uber-friendly bill filed by Baker in 2015. But one measure in the final version led to questions over whether the governor would sign it: The law will require Uber and Lyft to pay a fee of 20 cents per ride, which will go to transportation funding at the local and state levels, as well as a fund to assist the taxi industry. Baker, a Republican, has often pledged not to raise taxes or fees.
On Friday, Baker put the uncertainty to rest. He made a distinction between raising fees and creating a new one on a previously unregulated industry.
"We've said all along that if the Commonwealth provides a new service, and it's a service that we believe is an important service, that incorporating a fee to deal with that is perfectly appropriate," Baker said.
More than 30 other states have already passed laws overseeing the industry.