Business
One of Boston's wealthiest men has clear vision for waterfront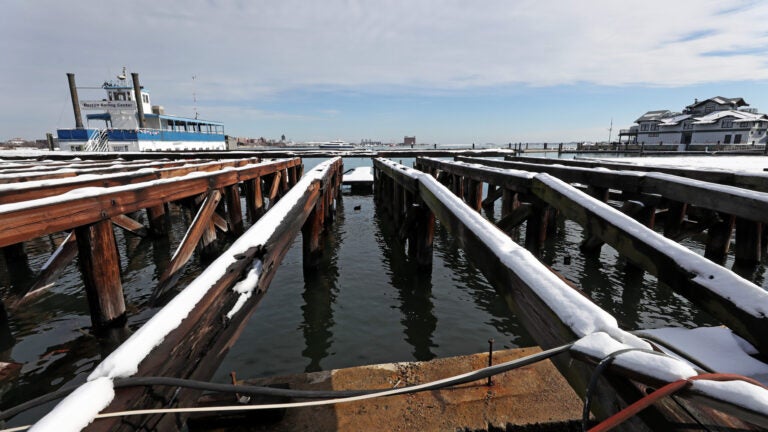 As a boy growing up in New Jersey, Amos Hostetter spent much of his childhood around the ocean, fishing, sailing, and lifeguarding in the unfussy beach town of Bay Head.
As a young man in 1969, the Harvard Business School alumnus moved his fledgling cable television company into an old towboat house on the edge of Lewis Wharf in Boston, when the area was still a working waterfront of produce warehouses. After he married his wife, Barbara, they lived in a condo nearby, and took their three children to play at Christopher Columbus Park and the New England Aquarium. He speaks of an "appreciation, almost reverence, for open spaces and access to salt water" that runs in his family.
And now Hostetter, 80, one of the wealthiest men in Boston, has emerged as the most powerful counterweight to a surge of waterfront development that he fears will block future generations from enjoying the kind of access to the water he has long cherished.
"He's been the only person willing to take on these kind of issues," said Vivien Li, who long ran the Boston Harbor Association before taking a new job in Pittsburgh last year.
Over the past eight months, Hostetter's Barr Foundation has financed groups that are trying to tone down most of the major development projects planned near Boston Harbor, including a 22-story tower called 150 Seaport in South Boston and Don Chiofaro's massive complex near the aquarium. Hostetter himself has joined hundreds of neighbors to lobby officials against a hotel planned for the end of Lewis Wharf, where his office remains to this day.
Read the complete story at BostonGlobe.com.
Don't have a Globe subscription? Boston.com readers get a 2-week free trial.