Business
TJ Maxx's parent company steps up expansion, plans new home chain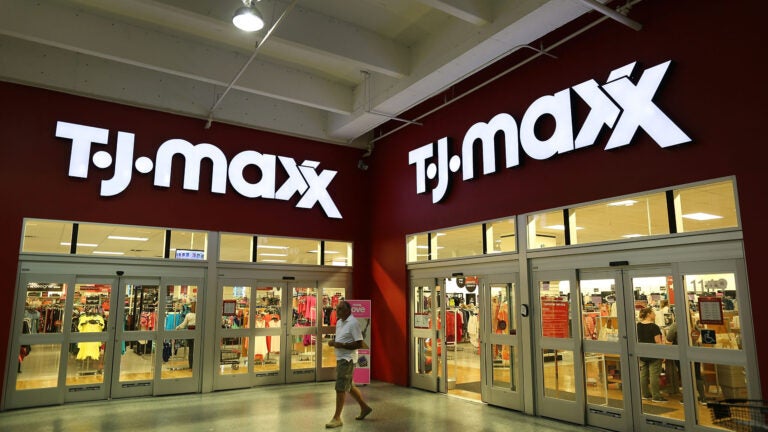 FRAMINGHAM, Mass. (AP) — Department stores just got a double dose of bad news.
The parent company of T.J. Maxx and Marshalls, which have taken a bigger share of clothing spending by selling popular brands at deep discounts, plans to expand even faster and test a new home store that's different from its highly successful HomeGoods chain.
TJX Cos. said Wednesday it will add 1,800 stores for a global total of 5,600 over the long term. And though it didn't offer details about the new home store, company executives said the goal is to make it distinct enough from HomeGoods that people will shop at both. The first two are planned for later this year.
The expansion plans were announced as TJX announced fourth-quarter results that topped Wall Street expectations, bolstered by strong sales during the holiday season.
"Looking ahead, we feel great about our prospects for growth in the near and long-term and building our market share," CEO Ernie L. Herrman told investors.
TJX has been one of the bright spots in retailing since the Great Recession and has drawn shoppers away from mall-based stores as it rapidly expands and offers more up-to-date merchandise. It now has more than 3,800 stores with annual sales of $33.1 billion, compared to just under 2,800 stores with $21.9 billion in sales six years ago. Traditional department stores like Macy's are testing the off-price concept as they look to bolster sales, but they're also cutting back on their overall number of stores as they see customer counts continue to fall.
"It is a testament to the strength of TJX that this full fiscal (year) marks the 21st consecutive year of positive same-store sales; there are few in retail that can boast such a long period of sustained performance," Neil Saunders, managing director of research firm GlobalData Retail, said in a statement.
He said it's especially notable as off-price competition is increasing from retailers like Macy's developing their own discount concepts and as more people take part in resale markets like online auction sites.
TJX said that in North America alone, it sees the potential to open about 1,300 more stores. It said HomeGoods could reach 1,000 stores, not including the new U.S. home concept.
For the period ended Jan. 28, the Framingham, Massachusetts-based company earned $677.9 million, or $1.03 per share. That compares with $666.5 million, or 99 cents per share, a year earlier. That beat the $1 per share that analysts surveyed by Zacks Investment Research expected.
Revenue climbed to $9.47 billion from $8.96 billion, meeting the analysts' forecasts. Sales at stores open at least a year, a key gauge of a retailer's health, rose 3 percent. TJX also said it will raise its quarterly dividend by 20 percent and plans a stock buyback between approximately $1.3 billion and $1.8 billion during the current fiscal year.
TJX shares gained 11 cents to $76.35 in Wednesday trading.
_____
Elements of this story were generated in part by Automated Insights (http://automatedinsights.com/ap) using data from Zacks Investment Research. Access a Zacks stock report on TJX at https://www.zacks.com/ap/TJX
_____
Keywords: TJX, Earnings Report