Business
Ben & Jerry's bans same-flavored scoops in Australia to support same-sex marriage rights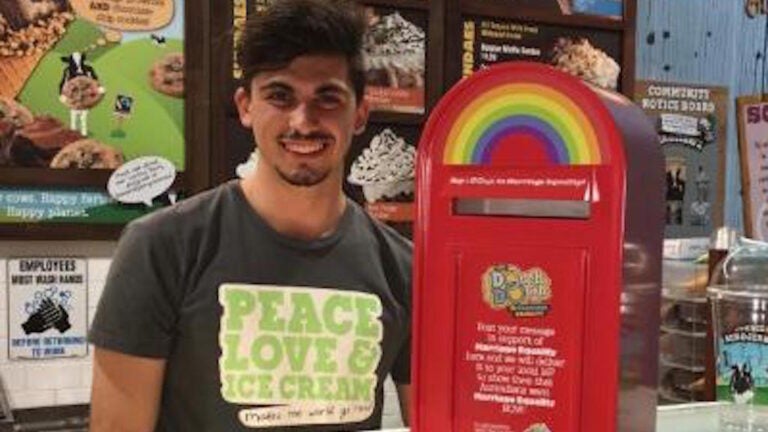 Ben & Jerry's fans Down Under are going to have to wait for their government to pass some progressive legislation before they can continue enjoying ice cream scoops of the same flavor.
The Vermont-based company announced on its website Wednesday that customers there can no longer order multiple scoops of ice cream of the same flavor. The ban — which is in effect across all 26 stores in Australia — was enacted in response to the lack of action in Parliament supporting same-sex marriage.
We're banning any same-flavour love in the fight for #marriageequality! Join us by signing petition to get Australia moving. pic.twitter.com/DV5MHOrCsZ

— Ben & Jerry's Oz (@BenAndJerrysOz) May 25, 2017
In preparation for the next Parliament sitting set to take place on June 13, Ben & Jerry's has installed mailboxes in each of its Australia locations so that customers can voice their opinions on the issue in postcards to local politicians.
The company is also encouraging supporters to sign a petition for The Equality Campaign, an initiative that is working toward giving everybody the right to marry through a vote in Parliament.
Ben & Jerry's co-founders Ben Cohen and Jerry Greenfield are no strangers to political activism. In April 2016, the pair were arrested outside the U.S. Capitol for participating in the Democracy Awakening demonstrations.