Business
GE unveils plans to revive abandoned Fort Point pedestrian bridge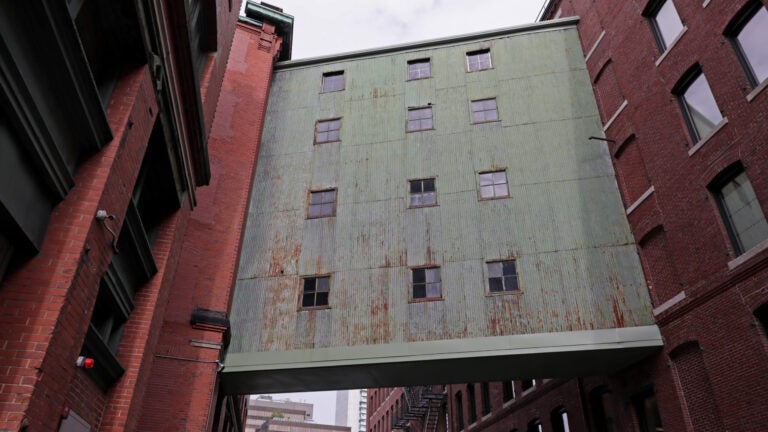 Turning a liability into an asset requires an unusual kind of corporate alchemy. General Electric is betting $1.5 million that it can pull off such a transformation with an abandoned pedestrian bridge in Fort Point.
GE initially planned to demolish the four-story skywalk as part of the development of its $200 million headquarters overlooking Fort Point Channel. But neighbors balked at the idea, complaining that the so-called "green bridge" serves as an important visual reminder of the area's industrial past.
GE reversed course in October, after Mayor Martin J. Walsh's office interceded.
Now, the company has offered a glimpse of its renovation plans for the structure. The project is scheduled to be discussed by the Fort Point Channel Landmark District Commission on June 8.
Read the complete story at BostonGlobe.com.
Don't have a Globe subscription? Boston.com readers get a 2-week free trial.