Business
State says InterContinental's outdoor bar violates public space rules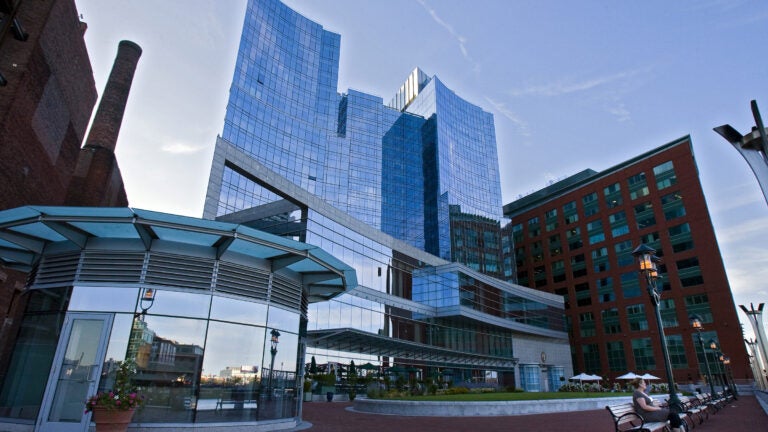 Is it last call for the InterContinental's outdoor bar?
State environmental regulators this week said the downtown hotel must shutter the Five-10 Waterfront Bar it operates along Fort Point Channel because the facility doesn't comply with rules governing use of public space along Boston Harbor.
In a letter to the hotel's owner, New York-based Extell Development Co., the Massachusetts Department of Environmental Protection said the Five-10, which opened last year, is in violation of agreements made when the hotel was developed to maintain 60 feet of public open space along the waterfront. The agency ordered the bar closed within 30 days and wants any signs removed that indicate public access to the lawn surrounding it is prohibited.
An Intercontinental spokeswoman said the hotel "will cooperate with [the DEP] to ensure compliance.''
She said, however, they had not received notice regarding the hotel bar — some of which sits more than 60 feet from the water — and that it would remain open and "operating as usual.''
On Friday afternoon, there were no signs posted prohibiting public use, but the bar was still open.
The letter comes amid growing debate over public access to Boston Harbor. The nonprofit Conservation Law Foundation and other advocacy groups are pushing back against a variety of development projects they say will infringe on state-protected rights to access the waterfront.