Business
LL Bean boosting production of iconic boot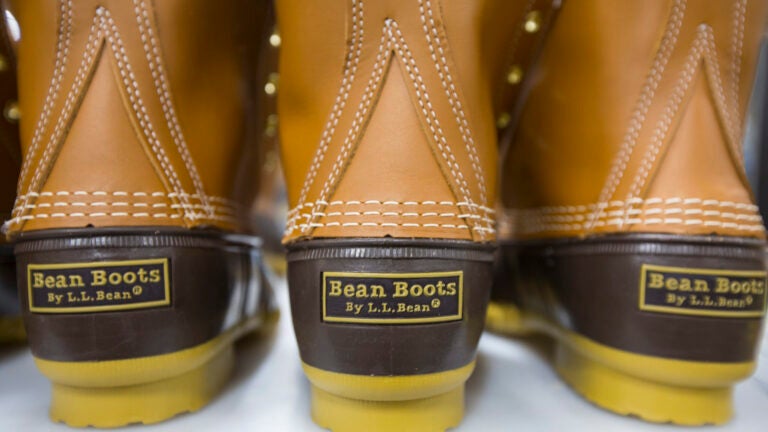 LEWISTON, Maine (AP) — L.L. Bean hopes to give the boot to backlogs of its most iconic product.
The Maine-based retailer is expanding production to keep up with demand for its leather-and-rubber "duck boot" with a new manufacturing center that's being unveiled Thursday. The company also plans to hire more than 100 additional production workers at two locations in Maine.
The old boot has done more than soldier on: Annual sales have grown from fewer than 100,000 pairs a decade ago to this year's projection of 750,000 pairs. The company hopes to hit the 1 million mark next year.
The 106,000-square-foot building doubles the production space in Lewiston, which is home to two of the company's three injection-molding machines. The other molding machine is in Brunswick, where the leather uppers are stitched to complete the boots.
All told, L.L. Bean plans to hire about 160 additional production workers, including about 60 in Lewiston, Maine's second-largest city.
L.L. Bean's original "hunting shoe" was first designed and manufactured more than 100 years ago. They're still made in Maine, just as they were then.
It's synonymous with the brand.
There's a giant boot outside the main store in Freeport and there are two Bootmobiles rolling around North America. There's even a Bootmobile in Japan.
The "Made in the USA" label is rare these days. Well-known Maine brands like G.H. Bass, Sebago and Dexter are now made overseas.