Business
That Powerball jackpot? It's more than Ivanka and Jared's net worth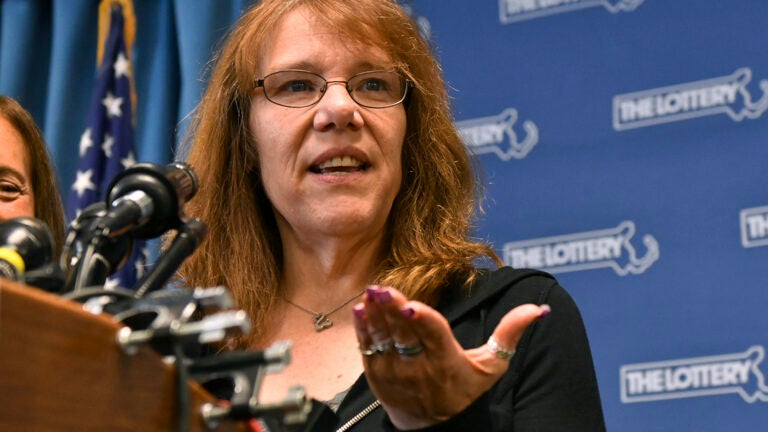 You already know that the Powerball jackpot Mavis Wanczyk won this week was the largest single lottery prize ever in North America. (A Powerball jackpot last year was bigger, but three winners split it.) You already know it was $758 million. But do you really know how big it was?
Put it this way: It's more than the combined net worth of Ivanka Trump and Jared Kushner.
Of course, Wanczyk, a 53-year-old health care worker, won't see most of that money. She chose a lump-sum payment over an annuity, which lowers the total to $480.5 million. Then there are taxes: 25 percent to the federal government and 5 percent to her state, Massachusetts. That leaves her with about $336 million to take home.
Who cares? She's almost as rich as Katy Perry and Matthew Perry combined.
She immediately quit her job of 32 years. "I've called and told them I will not be coming back," she told reporters, to raucous laughter. Her first order of business is to "sit back and relax."
Granted, the history of lotteries is littered with cautionary tales. Murder. Alcoholism. Lost friends. Huge spending sprees, then bankruptcy. Well-known research in the 1970s and 1980s, by sociologist H. Roy Kaplan, found that the lucky winners weren't that much happier than their unlucky neighbors.
But you don't need to focus on that. Wanczyk seems pretty happy right now, and who can blame her? She's now richer than Taylor Swift. Brad Pitt, too.
Barack Obama? Pshh. He's worth a piddling $40 million.
She's not quite as rich as Beyoncé, but you can't have everything in life.