Business
In the Berkshires, locals struggle as tourism booms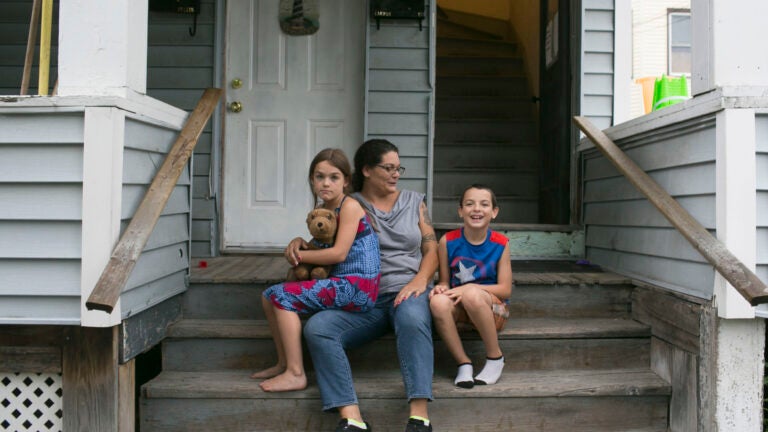 LENOX — The sound of mournful oboes floated across the manicured lawn on a recent misty night, mixing with trilling cicadas as darkness settled over Tanglewood. It was Berkshire Night, when county residents get in free to see the Boston Symphony Orchestra at its summer home — a rare opportunity for most locals. But some are too busy cleaning people's vacation homes or waiting tables to attend. Others have no way to get there, or can't afford a baby sitter to watch their kids.
The Berkshires are rich with art, dance, theater, and music, dotted with picturesque towns and rolling hills that bloom red and gold in the fall. Tourists and second-home owners have been flocking here in increasing numbers, but for many of the people who live and work here year-round, getting by is a greater struggle than it used to be.
The number of people in poverty in Berkshire County rose by nearly a third between 2000 and 2015, even as the overall year-round population dipped and the number of seasonal home owners increased almost 19 percent, according to data compiled for a recent study by the Berkshire Taconic Community Foundation, a public charity based in Sheffield. More than 40 percent of residents under age 46 surveyed said they are considering moving in the next three years, largely due to a lack of jobs and career advancement.
Many locals cobble together part-time service jobs that ebb and flow with the seasons, traveling to the tourism-centric southern part of the county on a bus that doesn't run at night, on Sundays or holidays. And as more tourists visit — visitor spending is up nearly 30 percent since 2009 — and more wealthy New Yorkers and Bostonians buy summer homes, low-paying front-desk-clerk and cashier jobs proliferate while housing prices get more out of reach.
"There's two worlds,'' said Alisa Costa, who works to connect low-income residents with resources in the region, on the western edge of Massachusetts. "The people who benefit from the wonderful assets in our community, and the people who serve them.''
And this divide, similar to those in other tourist destinations, keeps getting bigger.
Pittsfield resident Courtney Mcardle has three catering and bartending jobs and works 50 hours a week during the busy summer and Christmas holiday seasons.
But when it's slow, she's often late making her car payment and can only pay the minimum amount on her credit cards.
Mcardle, 26, gets subsidized day care for her two kids, but doesn't necessarily consider herself hard up. That changed at a fund-raising gala for the Barrington Stage Company in Pittsfield earlier this summer.
When the auctioneer noted that they needed $5,000 to make it a record-breaking night, the hands went up. Mcardle, who was waiting on the VIP table, was amazed. "It was like it was nothing,'' she said. "I didn't realize how broke I was until I went to this party and they thought $5,000 was chump change.''
Two of the biggest sectors in the region are retail, which provides average weekly wages of $581 a week, and lodging and food service, at $438 a week, according to the Berkshire Regional Planning Commission. The county also has a lower share of people working full time, and more working part-time than state and national averages, due in part to a heavy reliance on service jobs.
For Berkshire County residents, the median household income is just shy of $50,000, well below the state median of close to $70,000. For visitors to the Berkshires, it's $100,000.
The Berkshires once had a substantial manufacturing presence, but between the 1970s and the 1990s the area lost more than 20,000 middle-class jobs as General Electric downsized and Sprague Electric shut down.
A number of paper mills have also shut their doors in recent years. Country Curtains, the home furnishings company that employs about 180 people in the Berkshires, recently announced that it's on the verge of closing.
"We had a generation and a half that was underemployed,'' said Jonathan Butler, president of the regional economic development organization 1Berkshire.
"And we're still dealing with a mix of generational poverty and a lot of different social challenges that were a direct result of that.''
The opioid epidemic has also taken a toll. Kate Lauzon, a 40-year-old single mom in Pittsfield, says she got hooked after a car accident 10 years ago.
She's clean now, she said, but is still on disability, and last year she started working part-time as a security guard at Tanglewood, Jiminy Peak, and other tourist destinations. Her disability check was cut when she started working more this summer, though, and now she can't afford car insurance.
"I guess I'm going to have to take the bus from now on,'' she said.
The economy is recovering from manufacturing job losses, in part due to increased tourism, as Pittsfield, North Adams, and other cities have revitalized their downtowns, outdoor recreation has expanded, and spas have become more prevalent, including the Cranwell Spa & Golf Resort in Lenox, which is set to undergo a major renovation.
Tanglewood, the area's biggest attraction, draws 35,000 more people a year than it did in 2008 and generates roughly $40 million more in economic activity, according to a recent study by a Williams College economics professor.
But the increase in high-end vacation homes also drives up real estate prices, making it less affordable for working families. Steven Picheny, a 75-year-old former owner of a medical device sales and marketing firm who spends his summers in Great Barrington, knows a police officer in town who can't afford to buy a house but doesn't qualify for assistance.
"He should be able to buy a house in the town that he's defending,'' Picheny said.
Adrienne Teixeira, 49, of Great Barrington, said vacationers "act like they kind of own the town.'' But Teixeira, who has a part-time office job and also cleans rooms at a bed and breakfast, knows they are vital to the economy: "We need these people; that's the problem.''
Many residents are well aware of the issues their neighbors are facing. Phyllis Cohen, 72, who moved with her husband from Newton to their house in Egremont full-time several years ago, volunteers at a Great Barrington elementary school as part of the Jewish Women's Foundation.
"The paradise for part-timers and retired transplants is more like a quicksand patch for many of our native neighbors,'' she said.
As more well-off tourists and vacation-home owners populate the Berkshires, there is a growing sense among locals that they don't belong here anymore.
Carolyn Valli, executive director of Central Berkshire Habitat for Humanity, which gets twice the number of applications for permanent housing than it did a decade ago, said that even though food stamp recipients get incentives for buying produce at farmers markets, some have told her they don't feel comfortable there because of the wine tastings and other offerings geared toward tourists.
A number of initiatives are underway to help struggling Berkshire County residents. Pittsfield recently landed a $475,000 Working Cities grant from the Federal Reserve Bank of Boston to promote economic growth, and the city has a full-time community organizer for three years, thanks to the state's economic development and finance authority.
Berkshire United Way is also developing a matchmaker program that will link residents with job opportunities for in-demand professions.
This type of program could help locals like Andrew Hayden, 24, the electronics manager at Walmart in Pittsfield, who is studying robotics online at Southern New Hampshire University. Hayden lives in a Habitat for Humanity house with his younger brother, who also works at Walmart, and their mother, Bonnie, who has severe rheumatoid arthritis.
Before the sons got jobs a few years ago and helped build their new house, equipped with wide hallways to accommodate their mother's wheelchair, Bonnie was spending nearly her entire disability check to rent a moldy house with broken windows that allowed mice and squirrels to get in.
Andrew is reluctant to leave his mother, but he isn't confident he'll be able to make a good living in the Berkshires. "There's a lot of jobs; there's just not a lot of careers,'' he said.
The lack of high-speed Internet holds people back, keeping them from opening businesses or completing school assignments. Limited bus service also makes it difficult to get ahead.
Catheryn Chacon, 27, said it took her almost two hours each way, by foot and by bus, to get to class at Berkshire Community College, roughly 14 miles from her home in Lee. She had to rely on friends for rides at night when the bus wasn't running.
Chacon, whose family emigrated from Colombia when she was a teenager, now works as a tax accountant at Ernst & Young in Boston.
But she thinks about moving home and opening her own business, maybe even taking advantage of the burgeoning vacation-home market, she said: "I know real estate is big in the Berkshires right now.''