Business
5 lessons Seattle can teach other cities about Amazon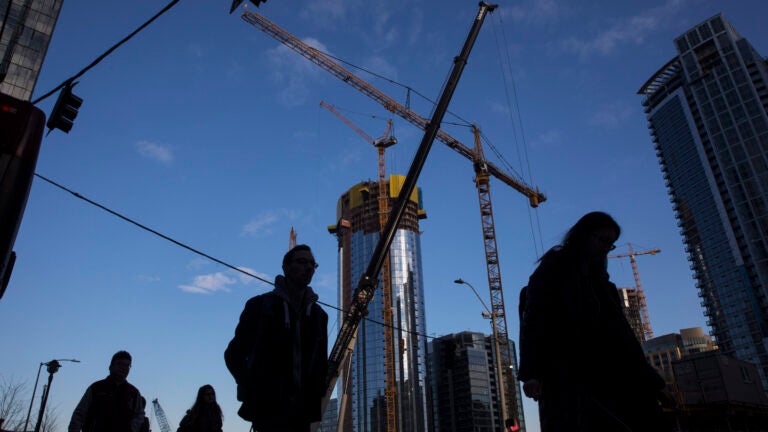 SEATTLE — Amazon, the colossus of internet commerce that was founded here, is conducting the most dramatic sweepstakes of modern capitalism in throwing open a competition for a coequal second headquarters. The company has promised to create about 50,000 new jobs at HQ2, as they're calling it, paralleling the similar number the company plans to employ here over the next couple of years.
Six-figure salaries, real-estate investments and economic ripple effects — from health care for all those new workers to the hash browns they're served for breakfast — could inject $50 billion or more into the winning town, economists say. Proposals from 43 states, the District of Columbia and Puerto Rico, as well as Canada and Mexico, are now being considered, with a decision scheduled for sometime next year.
For Seattle, Amazon has become far more than a big employer and taxpayer. It reshaped how the city sees itself and, in turn, is seen by the world. It created a vast, gleaming new campus in a once derelict corner of the city, but also raised deep concerns about housing costs, traffic congestion and potential overdependence on one corporation.
In interviews with experts and residents, from tech company offices to chambers of commerce, here are the lessons from Seattle for all those cities now seeking the Amazon prize.
History and geography still matter
The second Amazon headquarters will unquestionably have a major impact on whichever city gets the nod. But Amazon did not start from scratch.
A maritime, export-based economy that has long looked more toward Asia and Alaska than to the rest of America was already here when Jeff Bezos, Amazon's founder, arrived in 1994 and began selling books from his garage. So was a history of art and music that runs from Quincy Jones through Nirvana and Pearl Jam, part of the mystique that has drawn young people for generations. Seattle's percentage of millennial-age people, 25 to 34, is near the highest in the nation among big cities, according to 2015 estimates by the census.
A collective corporate cultural ethos had been built as well by other companies that arose from a city of working waterfronts and gloomy skies. REI, Eddie Bauer, Starbucks, Nordstrom and Costco — not to mention Microsoft and Boeing — shaped the economic rootstock that Amazon grew from, and created an assumption by many Seattle residents that corporations should be involved in the community as civic leaders.
"There isn't an obvious candidate where they're going to get the same confluence of features," said Fred H. Smith, a professor of urban economic history at Davidson College in North Carolina, who has evaluated the bid by his state's leading HQ2 contender, Charlotte.
Seattle hit a sweet spot with the company's rise, Smith said, as Amazon tapped into an existing rich pool of talent and resources, from the University of Washington's strengths in computer science, to cheap electricity from the Pacific Northwest's connections to hydropower dams in the Columbia River basin.
"Finding a city that has all of those things is a tough goal," he said.
Amazon will not be a predictable engine of change
A company that started out selling books became one of the inventors of cloud computing as a business, selling not just goods but the invisible machinery of internet commerce itself. It has leapt into the grocery business with the recent acquisition of Whole Foods. It made a decision that employees could bring their dogs to work, and on any given day, about 1,200 pets are roaming the 33 buildings of the urban campus in the South Lake Union area.
The message to HQ2 cities is clear: What you get now will probably not be what Amazon becomes.
Change and churn have become part of the Amazon brand, and thus the Seattle brand, business people said. In the last seven years, coinciding with Amazon's biggest growth spurt, the number of Fortune 500 companies with an office in Seattle quadrupled, from 7 to 31, many of them hunkering down as closely as they can to Amazon.
"There's an ecosystem that has been really enhanced because of Amazon," said Josh Simms, the chief executive of H5 Data Centers, a Los Angeles-based company that provides space for cloud-computing companies. "Amazon brought a lot of young, smart people into Seattle, so now all the big tech companies feel they need to be there as well," he said.
Critics still complain that Amazon is not involved enough as a corporate citizen. But one of the company's new office buildings will have a shelter for 200 homeless women, children, and families built into the tower itself — the first such design in the world, company officials said.
"I still look at Amazon as a young company, a teenager," said Maud Daudon, the president of the Seattle Metropolitan Chamber of Commerce. "They're on a path."
Amazon will magnify a city's charms, and its warts
In Seattle, the company's growth became the catalyst for forces of anti-growth as housing prices soared and traffic worsened. The nation's first big-city $15-an-hour wage was passed here as Amazon rose. Home prices have risen faster in recent years than in any place in America.
"Amazon is simultaneously one of the most loved and most hated of organizations. It's this incredibly schizophrenic relationship," said David Rolf, the president of the Service Employees International Union 775, which represents 45,000 health care workers.
Defenders of the company's impact said the huge and expensive expansion of mass transit that is underway now might not have happened if a sudden worsening of traffic hadn't underscored the need; voters rejected transit expansions multiple times here in the past.
Others, like Will Martin, an architect who was walking on a recent morning near his office downtown, worry that the city could become too much of a one-company town, the way it felt in the old days when Boeing would sneeze and the city would pull up the blankets and stay in bed.
"Any downturn in Amazon would hollow out the city like the Boeing bust did in the 1970s," Martin said.
New workers will not be like the old ones
Brace for a transformation of housing, demography and consumer demand. Here in Seattle, a city still defined by neighborhoods of single-family homes, about 8,000 new apartments are under construction within walking distance of the Amazon campus and are expected to be taken, the company says, mostly by employees. About 20 percent of the company's 40,000 already don't take any motorized transportation at all — they walk or bike. And more than one in six live and work in the same ZIP code.
"All of a sudden you're going to get 50,000 requests — why is the Wi-Fi not faster around here?" said Mike Metzger, the chief executive officer at Payscale, a wage-analytics company that was founded in Seattle by three executives from Microsoft, and now has dozens of former Amazon workers as well in its 450-person workforce.
New problems won't be like the old ones, either
A fry-cook behind the grill can now earn $20 or more in Seattle, which has outpaced every other big city in the nation in the rate of wage increases over the last decade, according to figures from Payscale. But thousands of people have also come seeking opportunity, with many falling through the cracks. More than 11,000 people were homeless in King County on a one-night count earlier this year. Home prices continued their dizzying upward spiral in 2017, nearly twice as fast as the second-fastest appreciating big city.
Ed Lazowska, a professor of computer science at the University of Washington, said the stresses and opportunities are combined.
"Other cities would kill to have the problems that Seattle has," he said. The priority, in his view, should be preserving the elements that allowed and encouraged Amazon to put down seeds and grow. "What we want to do is maintain the culture that attracted Bezos in the first place," he said.