Business
Workers emerging from painful reset at Bath Iron Works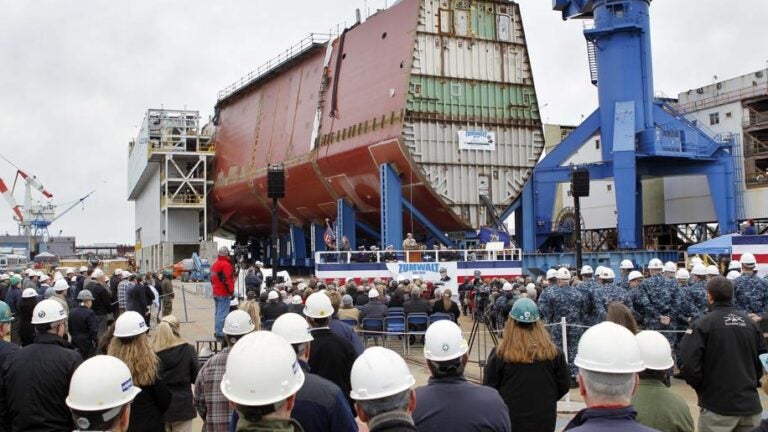 BATH, Maine (AP) — The leader of Bath Iron Works is looking to keep stormy labor relations in the past.
Dirk Lesko just wrapped up his first year as president and said he has an "abiding faith" in the workforce and he intends to continue collaborating to meet the Navy shipbuilder's goals.
The shipyard is nearing the end of construction of the stealthy Zumwalt class of destroyers and is starting on upgraded Arleigh Burke destroyers. The shipyard is also competing to build a new class of frigates.
Bath Iron Works is emerging from a painful reset from an era in which Lesko's predecessor clashed with unions and won deep concessions.
Local S6 union President Mike Keenan likes the idea of a collaborative relationship but said he needs action, not words.