Business
Kayak's newly renovated Cambridge office includes a full bar and multi-floor slide
Here's a look inside.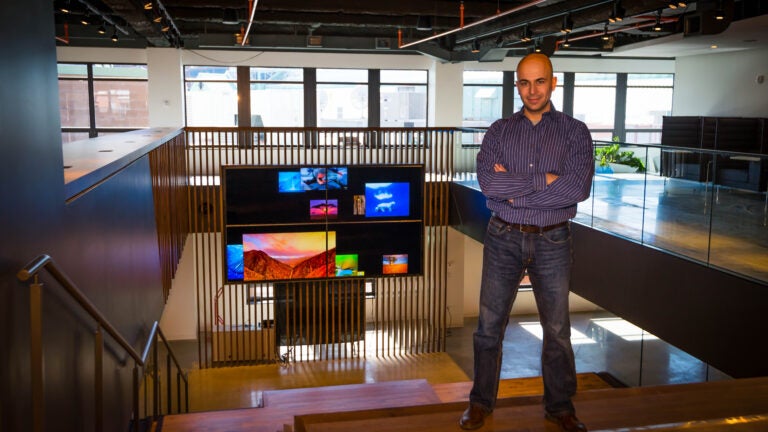 The travel website Kayak is making its newly renovated Cambridge office a destination in itself.
The Connecticut-based company had perennially made The Boston Globe Magazine's list of the top places to work in Massachusetts since expanding to Cambridge in 2015 — but missed the cut in 2018. However, Kayak recently spruced up its office at 10 Canal Park, where it occupies the fourth, fifth, and sixth floors.
The renovated fourth floor now includes foosball, a patio, and a full bar, where employees occasionally hold cocktail-making lessons and pour beers from top local breweries. According to the company, the draft lineup includes Dorchester Brewing, Lord Hobo, Night Shift, Lamplighter, and Aeronaut.
Before the bar, Kayak relied solely on a keg delivery service to give their employees a break.
"When you're in a high-tech environment you're staring into a computer screen," Ko Baryiames, the company's chief information officer, told the Globe in 2017. "This gets the people who don't see each other all that regularly to intermingle and get to know each other."
Having now expanded to three stories, the office also includes a theater and a slide connecting the sixth, fifth, and fourth floors. While the trend of open-floor offices and their playground-like elements has its detractors, Kayak spokeswoman Kayla Inserra says the slide is a "faster and cooler way to get from meeting to meeting."
Here's a look at the renovated space: