Business
Gillette responds to backlash against post featuring plus-size model
"Venus is committed to representing beautiful women of all shapes, sizes, and skin types because ALL types of beautiful skin deserve to be shown."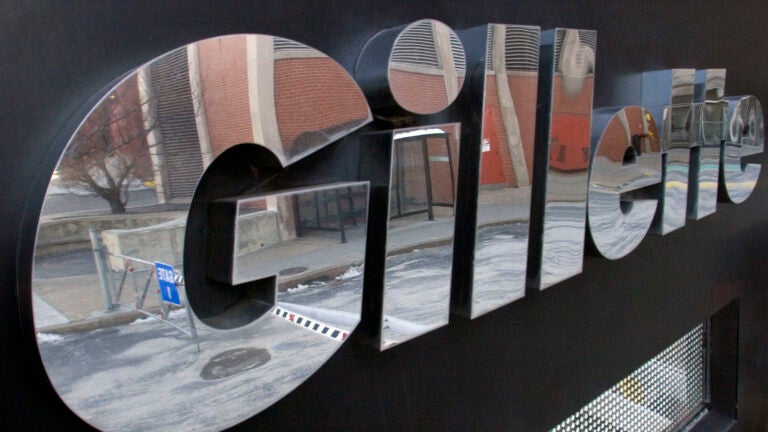 Gillette is pushing back against critics who are attacking a post shared by one of their Twitter accounts last week that features a plus-size model wearing a bikini.
The Boston-based shaving company, owned by Procter & Gamble, shared the photo of model and lifestyle blogger Anna O'Brien on April 3 from the account for its women's razor line "Venus."
"Go out there and slay the day," Gillette Venus wrote as a caption, accompanied by the arm flex emoji. 
Go out there and slay the day ?? ? Glitter + Lazers pic.twitter.com/cIc0R3JfpR

— Gillette Venus (@GilletteVenus) April 3, 2019
While some people applauded the positivity of the image, it was also met with disparaging comments and criticism, with many body-shaming and directing vitriol toward O'Brien.
"This post gave my phone diabetes," wrote one person.
"WoW, this is so unhealthy!" wrote another, directing her criticism toward the company. "Obesity causes cardiovascular diseases, type 2 Diabetes, sleep apnea, depression & certain types of cancer and death. Why would you show younger girls a picture like this? Another reason not to purchase your products!"
The post went viral, and, the next day, Gillette posted a statement standing in solidarity with O'Brien and reaffirming the company's commitment to representing all women.
"Venus is committed to representing  beautiful women of all shapes, sizes, and skin types because ALL types of beautiful skin deserve to be shown," the company said. "We love Anna because she lives out loud and loves her skin no matter how the 'rules' say she should display it."
O'Brien did not immediately respond to requests for comment from Boston.com on Wednesday, but she addressed the online harassment in an Instagram post on Monday.
"So this weekend I went viral yet again because some random people didn't like my body and had nothing better to do than to make sure everyone knew it," she wrote. "Normally, this would have stressed me out to no end, and I'd find myself refreshing all the things as the drama unfolded while simultaneously being distraught by the uncomfortable uncertainty these situations can create. However this weekend was different. Ironically, for most of this mess I had no clue it was actually going on."
She said she wasn't aware of the onslaught because she was traveling in Los Angeles, which "provided an unexpected shield of protection and safety from the chaos."
On Tuesday, she posted another response, accompanied by a photo of herself wearing the same bathing suit from the viral post.
"The only thing I have to say is, I'm ok," she wrote.  
In a statement to Boston.com, Procter & Gamble spokeswoman My Anh described O'Brien as a "body positive advocate and influencer" who has "an inspiring platform of self-love."
"She is not a paid partner of Venus nor was the image created at the brand's request," Anh said. "We simply asked to share this photo of her as part of our efforts to represent more women and their stories on our platform."
Gillette launched an ad campaign in October, "My Skin, My Way," which aimed to celebrate "all women and all skin."
"Starting with the 'My Skin, My Way' campaign, we're doing things in a new way," Hillary Mone, North America Gillette Brand Manager, said in a statement at the time. "We'll show more types of women on screen and enlist more women behind the camera. No more retouching, no more restrictions, and no more rules."
This isn't the first time Gillette has faced intense backlash online. In January, the company unveiled a new marketing campaign that invoked its classic tagline to combat "toxic masculinity" following the #MeToo movement. The campaign faced criticism with some men pledging to boycott the company.