Business
The Curious George store in Harvard Square is closing — but you haven't seen the last of it
Owner Adam Hirsch says there are plans to move the business to a "yet-to-be-determined" location in Central Square.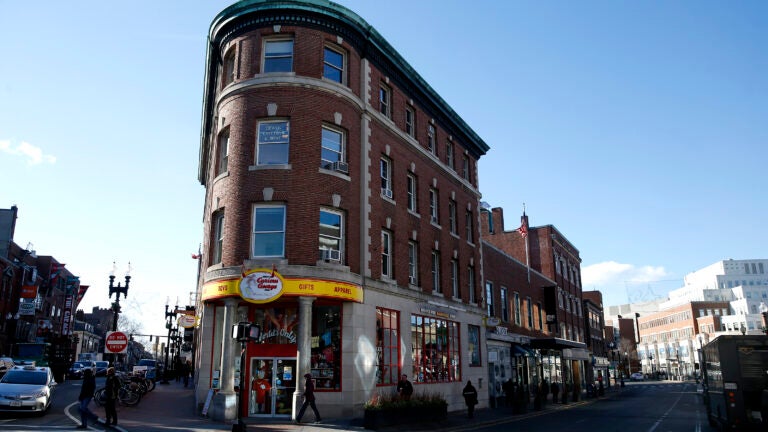 Curious George is leaving his iconic Harvard Square home.
The World's Only Curious George Store will open its doors in the square's Abbot Building for the last time on June 30 before moving to Central Square, its owner, Adam Hirsch, announced Thursday. The building at 1 JFK St. is slated for redevelopment.
"After much deliberation, we have decided to move the store from our home in Harvard Square for the past decade to a yet-to-be-determined location in Central Square," Hirsch said. "Our time here has been an incredible experience, and it wouldn't have been possible without the love and support of the surrounding community, the Harvard Square Business Association, Harvard University, and the City of Cambridge."
The relocation of the shop away from Harvard Square marks the end of a long relationship between Curious George and the Cambridge neighborhood. The creators of the inquisitive monkey, Margret and H.A. Rey, settled in Harvard Square in 1961, where they each lived until their deaths. Margret Rey's neighbors, Donna Friedman and Hillel Stavis, approached the author about starting a children's bookstore inspired by Curious George in the 1990s. In 1996, the couple opened Curious George & Friends in the wedge-shaped building in the center of the square, with Rey in attendance.
Curious George & Friends closed in 2011. Following an outpouring of community pressure to bring George back, a year later Hirsch and his wife, Jamie, opened The World's Only Curious George Store in the refurbished space that held the previous bookstore dedicated to the famous monkey.
"While we are sad to see Curious George go, we support Adam's decision," Denise Jillson, executive director of the Harvard Square Business Association, said in a statement Thursday. "It was a pleasure to partner with Adam and Jamie; their presence, along with that of our favorite little primate, will truly be missed."
Hirsch said store supporters should "stay tuned for our reopening down the road."