Business
Everything you need to know about what's open and closed around Boston on Veterans Day 2019
Is the T running? Are the banks open? Will you get your mail?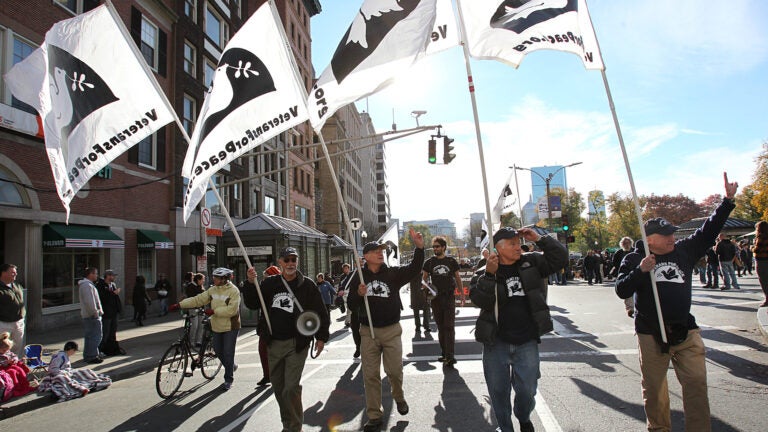 Veterans Day, formerly known as Armistice Day, falls on a Monday this year. As people nationwide spend the federal holiday honoring our veterans, here's what you need to know.
Will I get my mail?
The U.S. Post Office will close, so no USPS mail will be delivered. (Private carriers such as UPS will still deliver.)
Will the T run regularly?
The MBTA will operate on its regular schedule Monday. The Worcester Regional Transit Authority will run a regular weekday schedule. Merrimack Valley Regional Transit Authority will run a Saturday schedule.
Is my bank open Monday?
Most banks will be closed, but check with your branch.
Will my town's offices be closed?
Federal, state, city, and town offices will all be closed.
Will liquor stores be open?
Massachusetts liquor stores will be open.
Will state parks be open?
All state and national parks will be open. (Parking at Massachusetts State Parks and admission at National State Parks will be free.)
Does my child have school?
Public schools will not be in session.
Can I go to the Registry of Motor Vehicles?
RMV services, including vehicle inspections, will not be available over the long weekend as the department updates its technology system. More details are available here.
Which stores will be closed?
Most chain retail and grocery stores will be open on Veterans Day, but hours vary location-to-location.
How can I celebrate the day?
Boston's Veterans Day Parade will begin at noon Monday, rain or shine. It starts at Boylston and Charles street and ends at City Hall Plaza.
The Parade and Rally for Peace, organized by Veterans for Peace, will follow the first parade.
A Veterans Day memorial run will take place in Stoneham on Monday.
The DAV 5K Run to Honor Veterans is Saturday morning on Castle Island. 
The Old North Church will hold its Remembrance Day morning prayer service Sunday.