Business
Here's what Peloton had to say about the backlash to its viral ad featuring 'Grace in Boston'
The luxury stationary bike company says its holiday commercial has been "misinterpreted."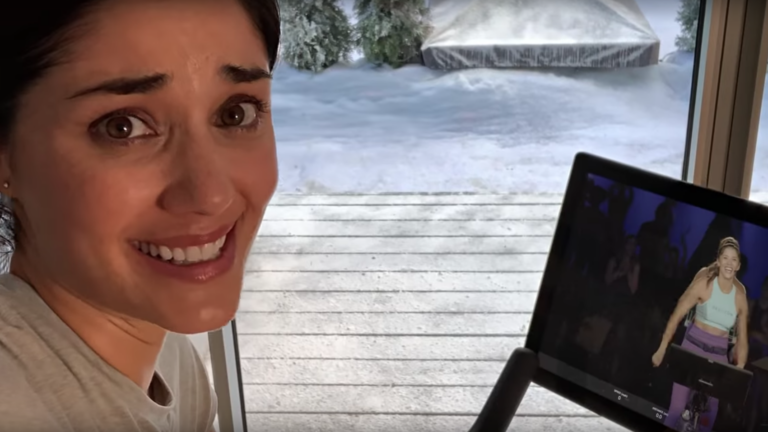 Peloton says it's "disappointed" that people have "misinterpreted" its viral holiday ad featuring "Grace in Boston."
"We constantly hear from our members how their lives have been meaningfully and positively impacted after purchasing or being gifted a Peloton Bike or Tread, often in ways that surprise them," a spokesperson for the high-end stationary bicycle-maker said in a statement Wednesday, as first reported by CNBC.
"Our holiday spot was created to celebrate that fitness and wellness journey," the spokesperson added.
That message clearly did not get across to everybody, as Peloton found itself on the wrong end of a significant online negative response (and memes) this week for the commercial. The 30-second ad, which was first released last month, features "Grace in Boston," who gets a Peloton bike as a surprise gift from her partner and documents her first year riding the $2,245 piece of exercise equipment (Peloton's virtual classes cost an additional $39 a month).
The ad sparked a range of critiques, from those who found it darkly humorous to those who assailed the spot as classist and sexist. As Vox noted, the backlash appeared mostly centered around the appearance that the male character in the ad had "thrust the Peloton upon his already-in-shape partner."
"Nothing says 'maybe you should lose a few pounds' like gifting your already rail thin life partner a Peloton," a Washington Examiner reporter tweeted, garnering thousands of retweets and likes.
Peloton — whose stock price dropped 9 percent Tuesday amid the wave of criticism — says that wasn't the intention.
"While we're disappointed in how some have misinterpreted this commercial, we are encouraged by — and grateful for — the outpouring of support we've received from those who understand what we were trying to communicate," the New York-based company's spokesperson said.
As evidence, Peloton forwarded CNBC three emails and one Facebook post shared from fans and customers who said they thought the ad spread a positive message.
"I see a woman who, at the end of the year, is surprised and thankful for the gift that is Peloton, the community and the accomplishment that she achieved to be **healthier** both physically and mentally," a woman named Heather Haworth wrote in the Facebook post. "I did not ever see an already slender woman who wanted to lose weight."