Business
These local businesses have temporarily closed due to the coronavirus pandemic
Here are ways you can still support them.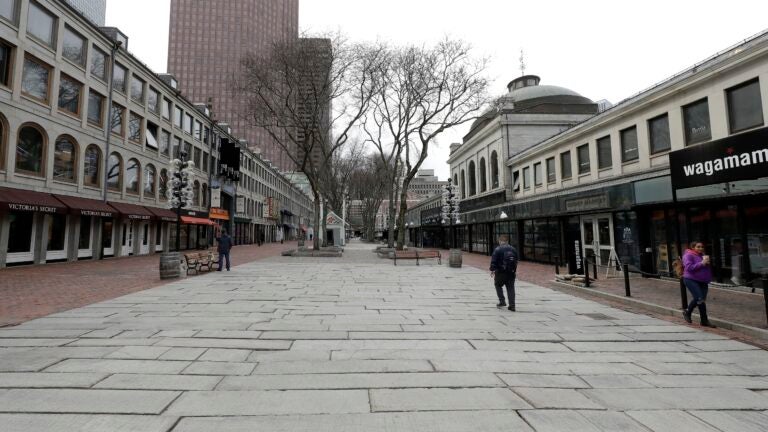 As more and more New Englanders begin to self-quarantine and practice social distancing during the COVID-19 pandemic, local businesses around the region are losing foot traffic and their dollars.
To help prevent the spread of the disease, Massachusetts Gov. Charlie Baker issued an emergency order on Friday, banning most crowd gatherings of 250 or more. With less crowds and rising safety concerns over the future of the coronavirus pandemic in the state, some local business owners have decided to temporarily close shop.
Here's a running list of businesses that are closed due to the outbreak, and where you can still find them online if you'd like to support them during this time.
Know of any closures not on our list? Email [email protected].
Olives & Grace –  623 Tremont St., South End
They sell gift orders online.

SoWa Boston – 450 Harrison Ave., South End
The SoWa Open Market, which usually draws sizable crowds directly to local small businesses and artisans, has put out a statement detailing the importance of social distancing. However, they also recommend looking at their Instagram and website to continue supporting their local vendors from a more remote setting.
Patagonia – 346 Newbury St., Boston
They're closed and have put a pause on web orders. Regarding web orders, the site says to check back on Monday, March 16, at 7 p.m. for an update.
Newtonville Books – 10 Langley Road, Newton
To help this indie bookstore you could buy a gift certificate or become a member.
Lekker Home – 38 Wareham St., South End
You can shop their furniture online.
Urban Outfitters – all locations worldwide
UO said in a Twitter statement that all stores were closing, but online order operations remain ongoing.
Boda Borg Boston – 90 Pleasant St., Malden
Closed for the foreseeable future, the "real-world gaming" center is offering refunds to customers who already booked time in the space. They sell gift certificates here.
Greater Boston YMCA – all branches in Greater Boston area
The YMCA is repurposing its Boston branches during closure into food distribution and childcare centers, for children and families in need of resources. Read their statement here.