Business
Read L.L. Bean's announcement about temporarily closing all U.S. retail locations
Including the flagship store in Freeport, Maine.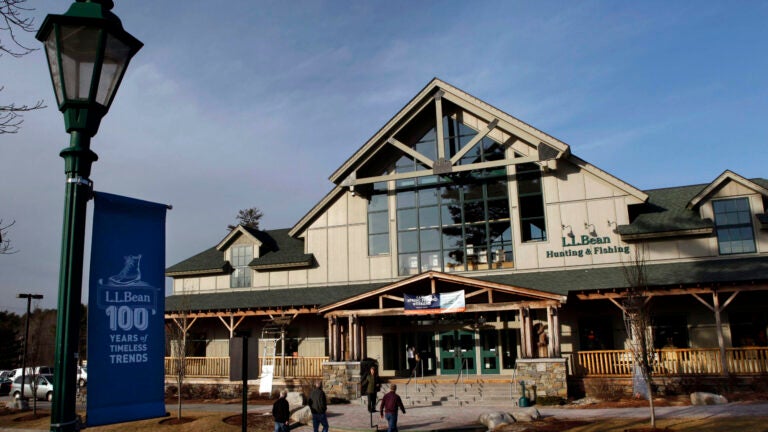 In response to the coronavirus pandemic, Freeport, Maine-based retailer L.L. Bean has announced it will close all its U.S. retail stores through March 29.
Read the full statement from L.L. Bean below:
As a family-owned, values-driven company, nothing is more important during these challenging times than the health and well-being of our employees, customers and greater communities. For that reason, we are closing all U.S. retail locations beginning midnight tonight through March 29. This will include our Flagship stores in Freeport, marking only the fifth time in our company's history that this location will close (and the first time ever for more than 24 hours). All store employees will receive pay and benefits during the closure.

By making this decision now, we can better ensure the safety of our employees and customers, as we all continue to navigate a rapidly evolving situation and follow the CDC's guidelines around the importance of social distancing.

L.L.Bean was founded 108 years ago on the simple but profound principle that we're at our best when we're outside. Today, more than ever, we believe the outdoors is still the best place to find perspective and connection – and to help us all feel better. A short walk outside or looking out the window to see signs of spring can be an important counterbalance to the pace of news and information we're receiving.

While our retail locations will be closed for the next two weeks, our business remains open. Our customers can still find what they need on llbean.com or by phone. If you have questions about your order, our products, or just want to hear a friendly voice, call us at 1-800-441-5713. Rest assured, our teams working across operations – including our home agent service representatives – are following strict CDC guidelines, including practicing safe working distances and adhering to additional cleaning protocols.

During this period, our social channels will focus on simple ideas and images that inspire and remind us of the restorative power of the outdoors. If you have outdoor moments that you would like to share with us, we'd love to hear from you.

Thank you for being a valued L.L.Bean customer. On behalf of our 5,000 employees world-wide, we send our best wishes for your health and well-being as we push through this unprecedented challenge together.

Steve Smith

L.L.Bean President and CEO
---
Get Boston.com's e-mail alerts:
Sign up and receive coronavirus news and breaking updates, from our newsroom to your inbox.