Business
Marijuana businesses and advocates are pushing for 'essential' status in Mass. Here's why.
"If you ask most people, it is essential."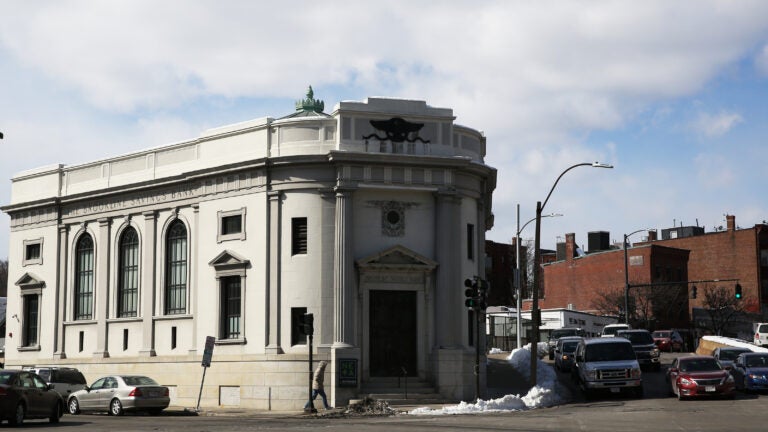 After being forced to close while the coronavirus pandemic rages on, adult-use marijuana dispensaries and industry advocates are urging Gov. Charlie Baker to reconsider.
The push comes after Baker last week ordered all non-essential businesses to either close or work remotely, now extended through May 4, as the state works to hinder the spread of COVID-19.
But while medical marijuana dispensaries and liquor stores can continue their sales as essential businesses, the adult-use side of the state's marijuana industry can not — and lawmakers are pushing for equal treatment as they try to weather the shut down.
New England Treatment Access (NETA), which has dispensaries in Brookline and Northampton, has seen an 80 to 90 percent drop in customer traffic, even as they continue to cater to medical patients, President Amanda Rositano told Boston.com.
Medical sales make up a small percentage of all of NETA's transactions, although approximately two-thirds of company's adult-use customer base uses products for relief on everything from stress and anxiety to chronic pain and illness, according to Rositano.
That's a key tenet as to why many say the adult-use industry is indeed essential in the Bay State: Many customers rely on adult-use marijuana dispensaries for treatment of a wide range of health issues and ailments, especially those who are unable to obtain medical marijuana cards.
Some customers don't want to be on the medical registry because of their jobs or other privacy concerns, Rositano said. Others don't necessarily have the time to spare to seek a medical card — such as patients using cannabis during end-of-life care, she said.
Kobie Evans, co-owner of Pure Oasis in Boston, said the issue also underscores economic inequality in Massachusetts. Not everyone can afford to see a doctor on a regular basis to receive a card, he said.
Evans' Dorchester shop, the city's first adult-use dispensary, opened its doors only weeks ago.
Since closing up last week under Baker's order, he's heard from customers who have also expressed concerns about the black market thriving while brick-and-mortar stores are offline.
"If you ask most people, it is essential … and we just want to honor the wishes of customers who voice that concern," he said in an interview.
On Monday, a coalition of over 30 licensed marijuana business operators and pending applicants released an open letter urging state officials to deem adult-use marijuana dispensaries as an essential service, while reiterating its commitment to protect public health.
"We fully share the governor's concern for the health and safety of Commonwealth residents," the letter says. "At the same time, we know from experience that tens (if not hundreds) of thousands of residents do, in fact, consider cannabis essential, which in turn makes our services essential.
"Individuals who purchase cannabis in the adult-use market range from veterans who are unable to obtain medical marijuana cards to hard-working citizens who rely on cannabis for a good night's sleep," the letter continues. "This is why other states, such as California, Colorado, Illinois, Michigan, Nevada, Oregon, and even the highly impacted state of Washington, have declared adult-use sales essential or otherwise allowed adult-use sales to continue in their COVID-19 declarations."
Baker said last week the decision was made to list adult-use dispensaries as non-essential businesses primarily because the stores draw "a ton of traffic" from out of state while officials are working to keep folks at home during the global pandemic.
He indicated Tuesday he had no intention to change his mind.
"There is tons of evidence that because Massachusetts is one of the few states in the northeast that's legalized recreational marijuana, that if we make recreational marijuana available as an essential business … we are going to have to deal with the fact that people are going to come here from all over the place across the northeast and create issues for us with respect to the fundamental issue we are trying to solve for here, which is to stop the spread," Baker said during a press conference. "And for that reason and that reason alone I think this is just a non-starter with us."
But local industry leaders, experts, and advocates say there are still options to protect against that from happening without shutting down small businesses.
Sales could be limited to customers who are Massachusetts residents, and further protocols can be put in place to ensure customers are not placed at risk of COVID-19 while shopping, they say.
"Public health and safety must remain our top priority as Massachusetts confronts the coronavirus pandemic," state Cannabis Control Commission Commissioner Shaleen Title said in a statement Monday. "I applaud Gov. Baker for recognizing that even as we strive to minimize unnecessary interactions, access to medical cannabis is essential to the health of tens of thousands of patients in Massachusetts.
"And I welcome and share his confidence in the ability of the Commission and its medical licensees to operate safely amid the unprecedented challenges posed by COVID-19, including by enhancing sanitation procedures, limiting the number of patrons, and allowing curbside pickup," Title added. "I believe those same measures, potentially along with a restriction on out-of-state customers, could be applied to adult-use facilities to allow for resumed operations."
Baker said Tuesday he was unsure if restricting sales to only state residents is legal.
"It's certainly something that some folks have talked about," he said.
At NETA, medical marijuana patients are required to place orders prior to pickup, among other safety measures the business has rolled out, according to Rositano.
She noted that the counter-service business model also means only employees handle inventory before a purchase is made.
"We've taken a ton of actions already to make sure we can operate safely," she said.
More than 10 state representatives and senators have also written to Baker about classifying the dispensaries as essential, citing in part the financial harm not doing so has on the local businesses, "especially those that need economic empowerment the most," they wrote.
"In 2016, Massachusetts voters, through a ballot initiative overwhelmingly voted in favor of legalizing the adult use of marijuana," they wrote in a letter. "Regulations were put in place to treat this newly legalized product similar to alcoholic beverages. We have a responsibility to ensure that this equity is upheld during these unprecedented times."
Businesses in the Commonwealth Dispensary Association have, meanwhile, banded together to manufacture hand sanitizer to donate to health care facilities, according to Rositano.
NETA is just starting on the initiative, but its ability to contribute to the effort is dependent on its ability to purchase materials — one more reason to keep dispensaries open for business, she said.
And there is, of course, still uncertainty about what a prolonged shutdown could mean for an industry still only budding.
"Cannabis establishments are not eligible for much of the federal aid that's coming out of Congress right now, so we're in a unique position," Rositano said. "It will be much more difficult for our industry to bounce back."
---
Get Boston.com's e-mail alerts:
Sign up and receive coronavirus news and breaking updates, from our newsroom to your inbox.