Business
Guy Fieri helped launch a fund for restaurant workers affected by the pandemic. Here's how to apply for help.
$500 checks are available to qualified applicants.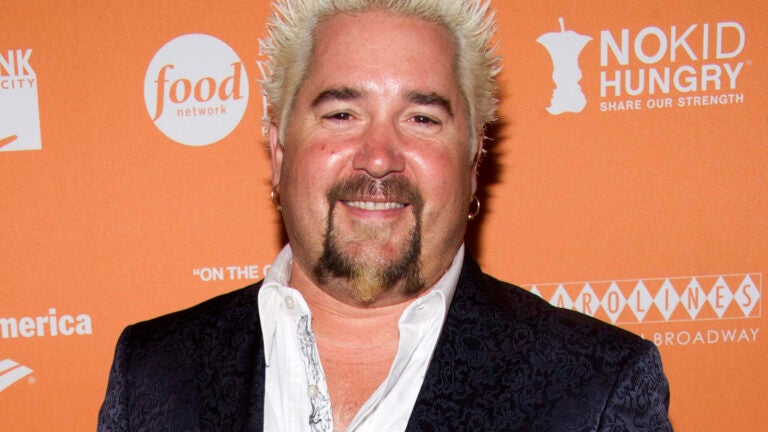 The National Restaurant Association Educational Foundation (NRAEF) is predicting between five and seven million restaurant workers could be laid off as the COVID-19 pandemic peaks, so the organization is launching a relief fund for affected workers in the industry – with help from Food Network star Guy Fieri.
Restaurant Relief America has raised $9 million, which will be handed out to qualified applicants in one-time, $500 checks.
Help serve up some support for the restaurant employees of America! These people are some of the hardest working, real deal workers you'll ever meet, and they need our help. #RaisetheRERF @NRAEF

Donate now: https://t.co/XbWNUdIapO https://t.co/3yveg640JY

— Guy Fieri (@GuyFieri) March 27, 2020
"My entire career has been in the restaurant business," Fieri said in a press release. "From bussing tables to flambe captain to dishwasher to chef … I've done it all. I've also spent the better part of the last 15 years traveling this great country meeting other folks who've dedicated their lives to this business and let me tell you something, they are the hardest working, most real deal workers you've ever met … the heartbeats of their communities."
The individual grants will be awarded on a first-come, first-served basis to workers who can prove they worked in the restaurant industry for at least 90 days in the past year, where they earned their primary source of income, and have lost their job or wages on or after March 10. Eligible individuals can apply here.
Applications for the grants opened Thursday and will be handed out as long as funding is maintained. Rob Gifford, president of the NRAEF, told TODAY there is no competition, and that eligible applicants will be awarded funding if it is available.
Gifford said the public is welcome to make financial donations to the project, and recommended ordering from local restaurants through delivery services to support them during this time.
<hr>
---
Get Boston.com's e-mail alerts:
Sign up and receive coronavirus news and breaking updates, from our newsroom to your inbox.
#mc_embed_signup{margin-bottom:2.5em;clear:left;}#mce-EMAIL{width:100%; border:1px solid #666; padding:10px; margin-bottom:1em; font-size:1em; border-radius:3px;}#mc_embed_signup label{font-size:1em; font-weight:bold; color:#666;}#mc-embedded-subscribe{border-radius:3px; padding:0 40px;}