COVID
Tripadvisor is cutting a quarter of its workforce due to the coronavirus
The Needham-based company's cuts include more than 600 layoffs in the United States and Canada, and the permanent closure of its Boston office, as the pandemic cripples the travel industry.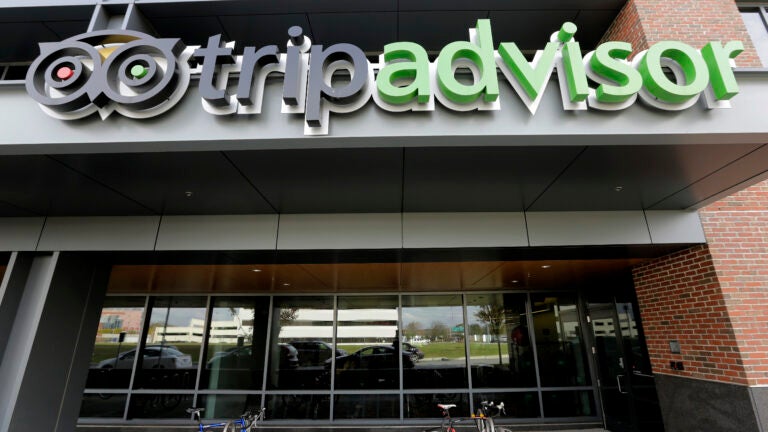 Citing the financial effects of the coronavirus, Tripadvisor announced job cuts Tuesday affecting more than 900 employees — or roughly a quarter of its total workforce.
"This is a tough day on many levels, and this pandemic has been nothing short of surreal," Steve Kaufer, the Needham-based travel company's CEO and co-founder, wrote in a memo to employees.
"While difficult decisions to make, the executive team and I firmly believe these actions appropriately balance our short-term financial needs with our long-term business objectives, but I know that reality offers little solace for those impacted by this news today," Kaufer added.
The cuts include more than 600 layoffs in the United States and Canada and nearly 300 employees outside of the United States who will be "engaged in specific country-by-country notification and consultation processes to determine their future employment status."
According to its most recent public filing, Tripadivsor said it had nearly 4,200 employees — 45 percent of which were based in the United States — at the end of 2019. However, amid increasing competition from Google, the travel website reportedly cut several hundred positions this past January.
And that was before the COVID-19 pandemic brought the tourism industry to a standstill.
In addition to the job cuts, Kaufer also said Tuesday that an unspecified number of workers at Tripadvisor and its tour-booking platform, Viator, would be furloughed. A spokesperson for the company told Boston.com that they were not disclosing the number of furloughs, but stressed that they are intended be temporary.
"We hope they will be able to return to work later this year," Kaufer wrote in his memo.
Tripadvisor plans to provide severance pay and outplacement support for those leaving the company permanently, as well as continued health insurance for those in the United States and Canada for "a period of time."
The majority of Tripadvisor's revenue comes through booking referrals. And with "many hotels at near 100% vacancy, planes grounded, and restaurants empty," Kaufer says the company was forced to make deep cuts to ensure it survives the COVID-19 crisis. Even those who are staying with the company will feel the effects.
As the pandemic escalated more quickly than expected, Kaufer said the company took advantage of European wage subsidy programs to furlough "hundreds" of employees on the other side of the Atlantic Ocean. They also cut "nearly all but the most essential discretionary spending." And Kaufer says he's declining to take a salary in 2020.
"We had hoped cutting discretionary expenses and furloughs would be enough, but as the pandemic worsened, it became clear that the company needed to take additional cost saving measures," the CEO wrote.
Outside of the layoffs and furloughs, Kaufer says the "majority" of Tripadvisor's remaining salaried employees in most markets are being asked to move to a four-day workweek and take a corresponding 20 percent reduction in base salary for three months starting in June. Kaufer says the temporary move will save "hundreds" of jobs.
The company will also pause its 401k match program in the United States for three months and "permanently" close its six-year-old downtown Boston office near North Station. Tripadvisor's office in San Francisco will also be permanently closed.
Kaufer announced several executive-level changes, as the company works to "strategically decide where we invest our time, attention and capital" to serve both consumers and business partners. He also said that recent weeks had shown the company could be "effective working from home."
"I've been in awe, watching you all work day and night to ensure travelers and our travel partners receive the high level of service expected of our brand as teams remain virtually connected and productive," Kaufer wrote. "But sometimes, the most valiant of efforts aren't enough to counter outside circumstances and, as a public company, it is our responsibility to adjust, adapt and evolve to the environment that surrounds us."