Business
Two of three Mass. casinos now back as Encore opens doors Sunday
MGM Springfield will be the final Massachusetts casino to open, on Monday.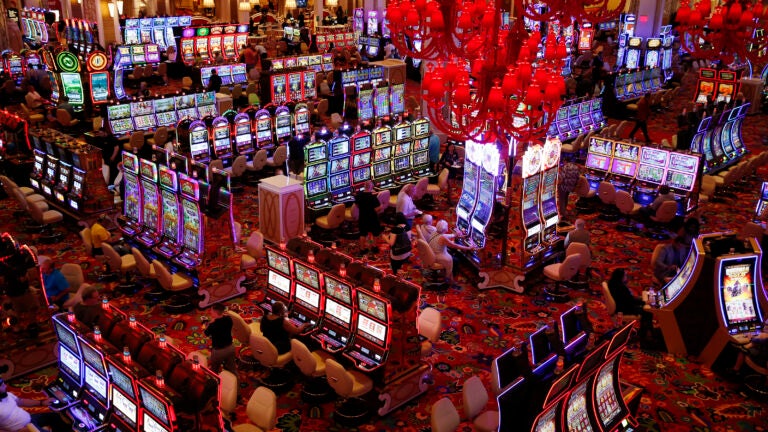 Encore Boston Harbor, the luxury casino in Everett, opens its doors Sunday as part of the state's Phase 3 plan that began Monday.
Plainridge Park Casino in Plainville was the first casino to reopen, having opened its doors Wednesday morning. MGM Springfield will be the final Massachusetts casino to open, on Monday, July 13.
Each of the casinos has to abide by strict requirements finalized by the Massachusetts Gaming Commission at the end of June to mitigate the spread of coronavirus.
Hand sanitizer and disinfectant wipes must be readily available for guests, and casinos must provide mandatory masks to wear on the gaming floor. Slot machines must sit four feet apart with tall plexiglass separators between them or six feet apart without. For table games, poker, craps, and roulette are forbidden for now, but Blackjack-style games are allowed, with a divider between the dealer and up to three players.
There will also be limits on occupancy, and players will not be allowed to carry drinks around the gaming floor; only visitors actively gambling can receive beverage service.
The three casinos are also taking additional precautions not mandated by the state requirements. Both Encore and MGM will be conducting temperature scans, though MGM will only check employees while Encore will also check visitors. MGM and Plainridge are keeping many of their dining areas closed, and Plainridge is only offering beer for alcoholic drinks.
Casinos have been closed in the state since March 14. Other indoor institutions like libraries, gyms, movie theaters, and museums are also allowed to start opening this week. Phase 3 won't begin in Boston until Monday.
When Plainridge Park Casino announced its reopening in a Facebook post published last Monday, it included a short video highlighting new precautions like hand sanitizing stations, six-foot floor markers, and plexiglass separators between slot machines.
Gearing up for a socially distant reopening! See you Wednesday, July 8th at 8am! #welcomeback

Posted by Plainridge Park Casino on Monday, July 6, 2020