Business
Boston Sports Clubs' owner is filing for bankruptcy. Here's what that means.
Town Sports International "is not going out of business" — or at least not yet.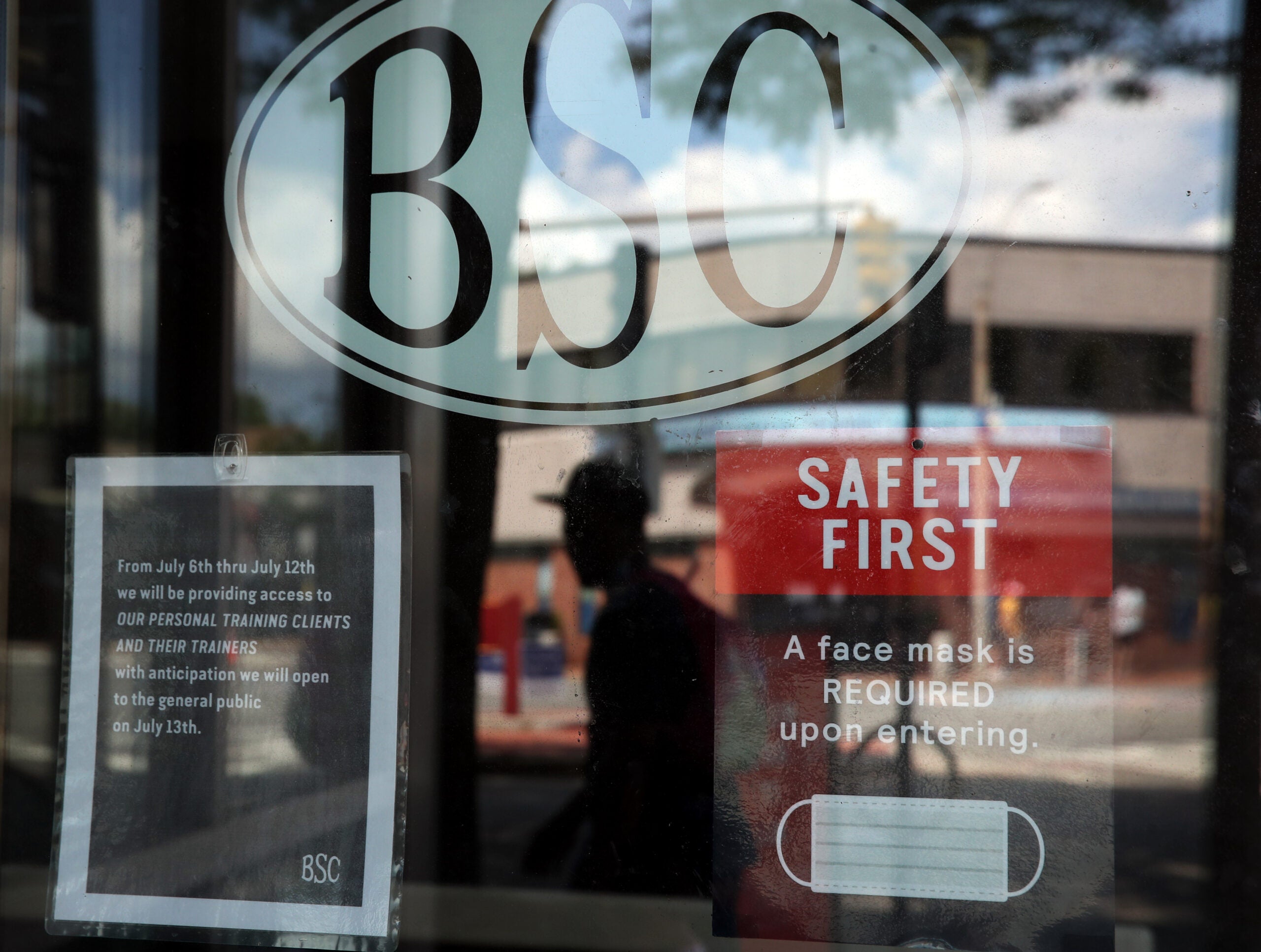 Citing the crippling effects of the COVID-19 pandemic on the fitness industry, the parent company of Boston Sports Clubs filed for bankruptcy on Monday.
However, it will remain business as usual for employees and gym-goers — at least in the short term.
In a statement, Town Sports International said that it intends to use the Chapter 11 bankruptcy process to "engage in further discussions" with landlords and other creditors to restructure debts and "best position the Company for long-term success in the current fitness industry environment."
"With Chapter 11, companies generally seek a seamless transition in operations upon a filing, so our members will not recognize a break in service," the company said. "Town Sports International is not going out of business. Restructuring is the best way to properly respond to the COVID-19 pandemic, with the long-term goal to emerge as a thriving powerhouse in the fitness industry."
The gym chain, which now operates 28 locations in Massachusetts, faced criticism amid the onset of the pandemic in March for continuing to charge monthly membership fees after abruptly closing its gyms and laying off the vast majority of its 9,000 employees. Town Sports International also made it "virtually impossible" for individuals to cancel their membership.
Only after a federal class-action lawsuit and hundreds of complaints in Massachusetts did the company agree to freeze memberships while they remained closed. BSC informed members in July that it would resume charging monthly fees after gyms were allowed to reopen with capacity limits and other safety protocols under Phase 3 of the state's reopening plan.
Town Sports CEO Patrick Walsh said this past spring that the company was planning for a "challenging future."
However, even before the pandemic, the gym chain was far from the "thriving powerhouse" it hopes to become. At the end of last year, the company still needed to pay off $178 million of the $193 million loan due this November. According to Bloomberg, Town Sports had hoped to use financing from a planned acquisition of a chain of indoor cycling studios to pay off the loan, but that deal was ultimately scrapped.
Town Sports also recorded a $136 million net operating loss in the first three months of 2020, according to the company's first-quarter financial report, which it disclosed in a delayed Sept. 4 filing.
According to its filing Monday in Delaware bankruptcy court, Town Sports has both assets and liabilities in the $500 million to $1 billion range. Earlier this month, they said they need to raise roughly $80 million in financing to cover bankruptcy-related costs, such as legal fees and operating shortfalls.
On the BSC website, the company stressed that reopened locations would "remain open for business on regular schedules," though it did permanently close one location in Newton. Overall, eight sites operated by Town Sports have been closed since the onset of the pandemic.
According to the website, current employees will continue to receive their usual pay and benefits in the "immediate term." The company also encouraged individuals to retain their memberships.
"This move is to strengthen our brand, and for the clubs we have and can reopen, we will continue to invest in upgrades and new equipment as needed," the BSC website said.
Still, the company has acknowledged that COVID-19's long-term impact on their business remains "highly uncertain."
As of Sept. 4, Town Sports said it had reopened 55 of its 185 locations across the Northeast, as well as in Florida, Puerto Rico, and Switzerland — and expected to reopen more when allowed by local governments.
In a filing with the Securities and Exchange Commission, they noted that COVID-19 reopening restrictions, such as capacity limits and mask mandates, "make it difficult for us to attract customers and generate revenue." They also said the unclear timeline of the relaxation of restrictions and potential for re-closures due to a resurgence in COVID-19 would additionally hinder Town Sports' ability to make money in the near future.
"The duration of the COVID-19 pandemic and the extent of its impact on our business cannot be reasonably estimated at this time," the company said. "We anticipate that the COVID-19 pandemic will continue to negatively impact our operating results in future periods."