Business
Here's how this Boston lawyer is normalizing cannabis use in homes
"Our ultimate goal is to normalize and streamline the process for people so it's a very fun activity, as well as something that's incredibly useful for them."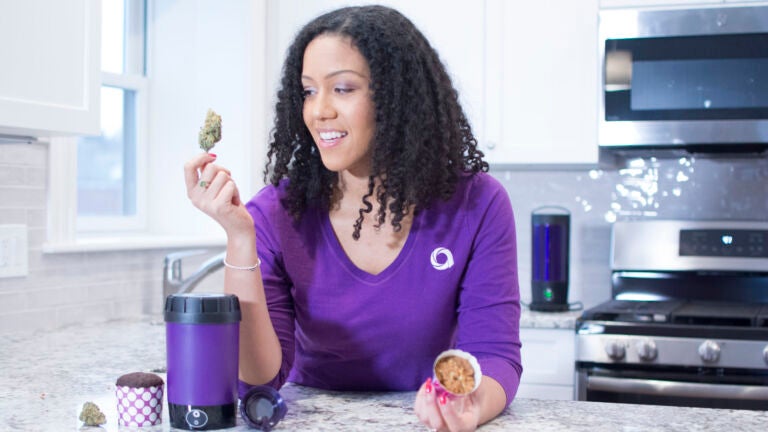 Shanel Lindsay has spent years in the cannabis space: as an attorney, she pushed for legalization and helped write Question 4 in 2016, and as a mother, she explored cannabis for her own wellness. Now, she's the woman behind Ardent, which has created two versatile cannabis kitchen appliances that make it possible for anyone to make accurate cannabis infusions and edibles at home.
Lindsay is a Boston native and calls herself a "woman of cannabis," a moniker she has certainly earned. She has worked on cannabis issues personally, politically, and professionally.
Lindsay's invention of the NOVA decarboxylator in 2016 –and more recently the Ardent FX — aligns with her current mission. "We're looking at this new, amazing, exploding industry and trying to see how we can help individual people have a better experience with cannabis," she told Boston.com. "Our ultimate goal is to normalize and streamline the process for people so it's a very fun activity, as well as something that's incredibly useful for them."
"Necessity is the mother of invention"
In short, decarboxylation is the process of applying heat to cannabis to activate THC. A typical at-home decarboxylation process might look like making edibles in the oven, but that imprecise method will yield about a 70% decarboxylation rate, wasting plant product and making it difficult to know exactly how potent the edible is. Ardent's technology boasts a 100% decarboxylation rate, which makes dosing with infusions and edibles incredibly precise.
To understand the products, it helps to understand the personal journey that led Lindsay to develop them. Though cannabis possession was decriminalized in Massachusetts in 2008, Lindsay was arrested for possession in 2009. The charges didn't go anywhere, but when police began showing up outside her home, she made the tough call to cut down the cannabis she'd been growing for personal use so as not to jeopardize her burgeoning legal career.
"I was going through all of these things that just cemented in my mind how hypocritical this was, how ridiculous this was, and how dangerous it still was, and it became something to overcome," she said. "People should be able to have cannabis, they should be able to grow a personal amount in their own home, and they should be able to do these things out of fear of persecution."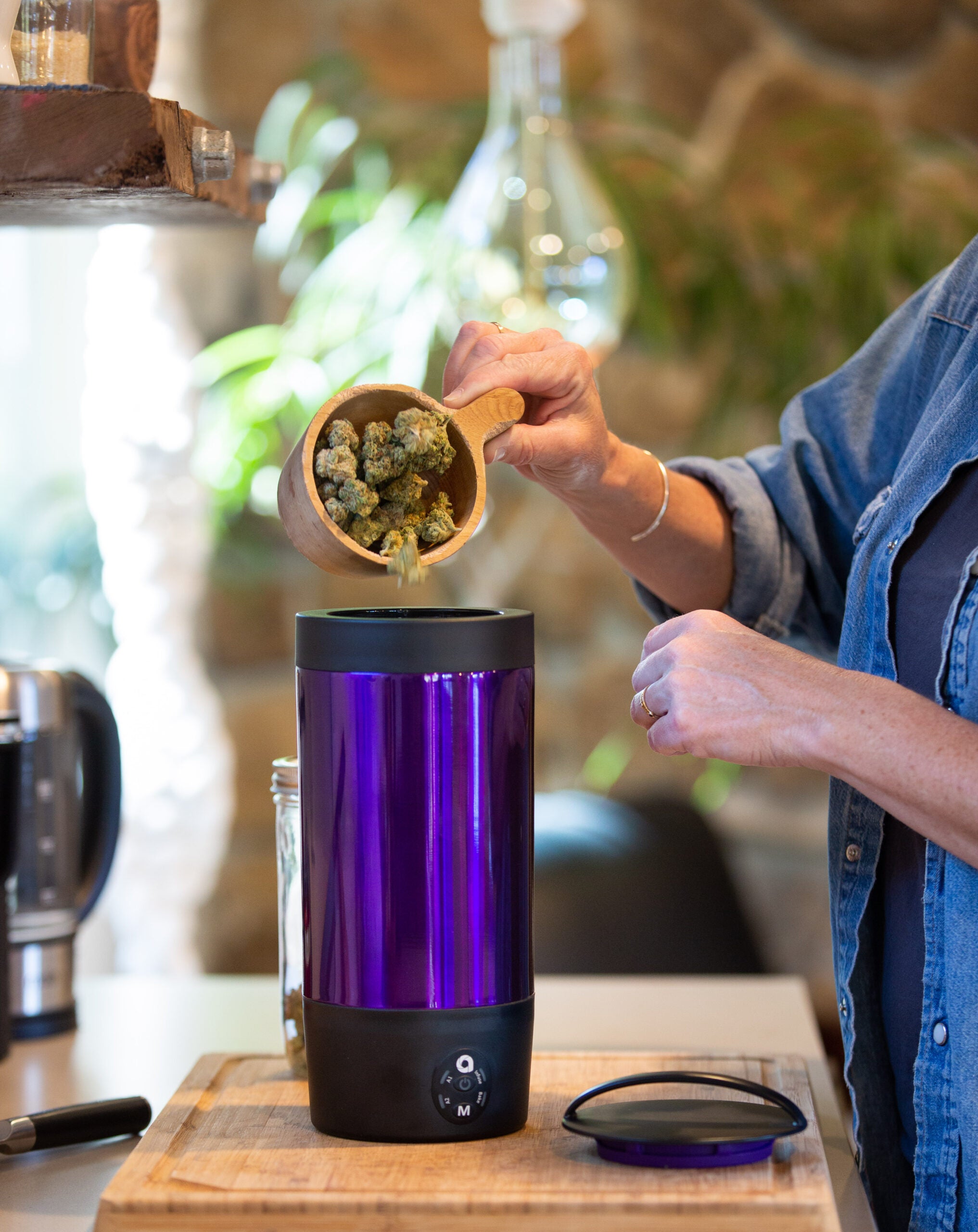 Lindsay began making edibles to treat chronic pain and inflammation caused by an ovarian cyst she developed after having her son, but after cutting down her harvest, she had to make the little she had stretch. From 2009 to 2015, she made a variety of cannabis products at home, from alcohol tinctures to butters and oils.
"The entire time, I'm sitting there thinking, 'I have no idea how much is in any of this,'" she said. "As cannabis was on the horizon of becoming legal, I knew I wanted to be in this industry and teach people in it, and show them how to make this medicine. As I started to think about how to teach people, I realized I did not have those answers."
Lindsay's first step was to commission testing on her at-home products and found the decarboxylation rate maxed out at 70%. Next, she commissioned more testing, in lab conditions, to figure out if getting to a 100% decarboxylation rate was even possible (hint: it was). She visited biomedical trade shows to find technology that could recreate lab conditions of precise heat that yielded a 100% rate.
"I started looking into flexible heaters that would be able to wrap around an entire piece, and sensors, and reaching out to vendors, and pulling all different pieces together, and learning how to solder, and burning my hands a lot," she said. "Really being able to get to a device that actually works…and seeing how it has impacted people by taking the fear and anxiety out of the process, making it really simple, and using so much less — people have to use very little to make a potent product — which saves them money."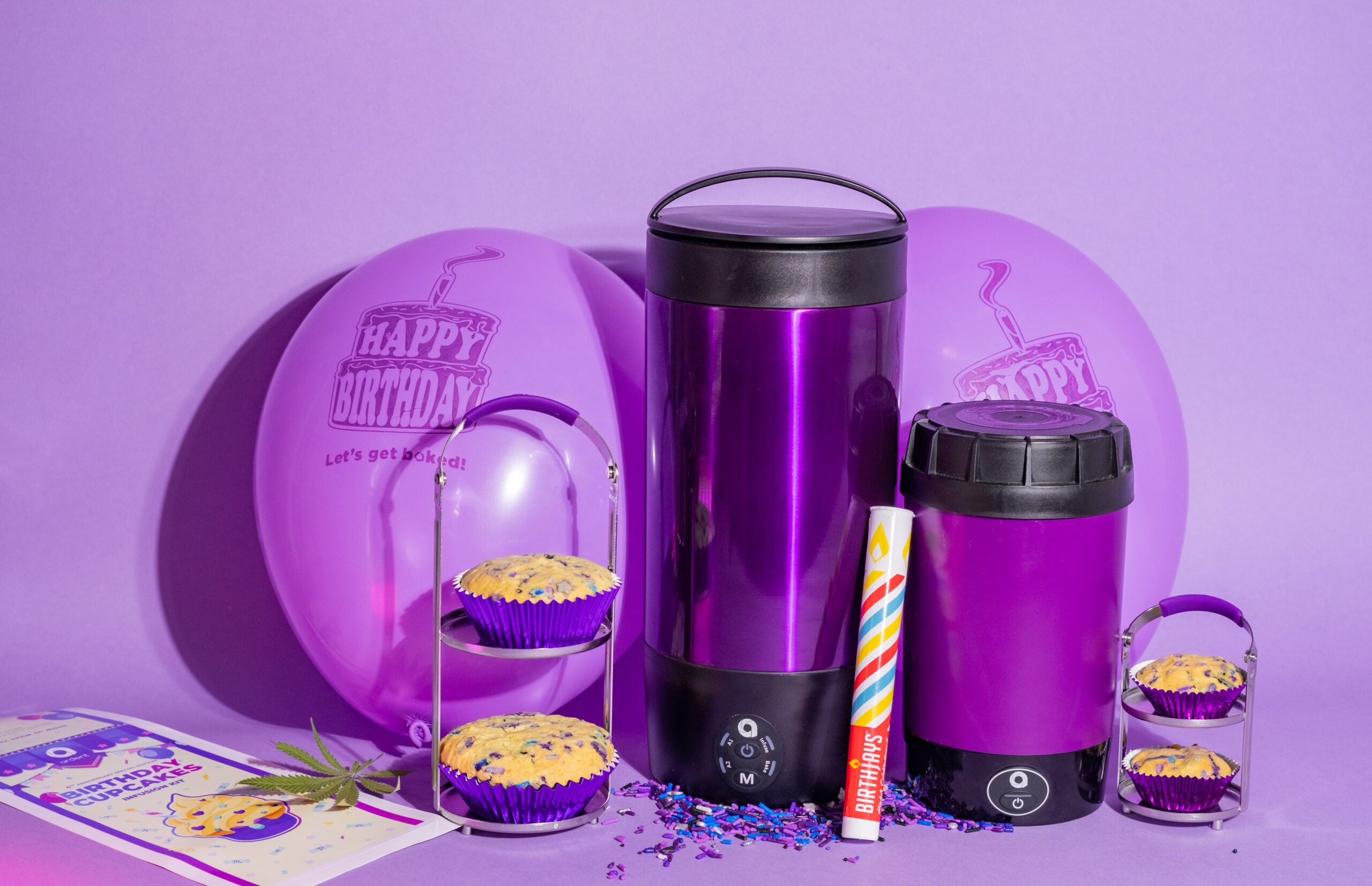 While Lindsay is incredibly proud of her products, she continues to work on education and equity in the cannabis space. As the co-founder of Equitable Opportunities Now, an organization that advocates for cannabis policies benefiting Black and brown communities, she mentors people of color who are trying to get into the industry.
"We're a woman-led organization, we're a minority-run, diversity and equity focused organization, and I think you can see that reflected in who we are," she said. "I'm just grateful to be in this industry and have the opportunity to overcome the fear and challenges I had in the past and to be able to let that shine through business and policy in the city that I love."
Newsletter Signup
Stay up to date on all the latest news from Boston.com