Business
Cambridge cycling shop CrimsonBikes forced into bankruptcy
A Cambridge bike shop is facing Chapter 11 bankruptcy after three creditors allege hundreds of thousands in debts.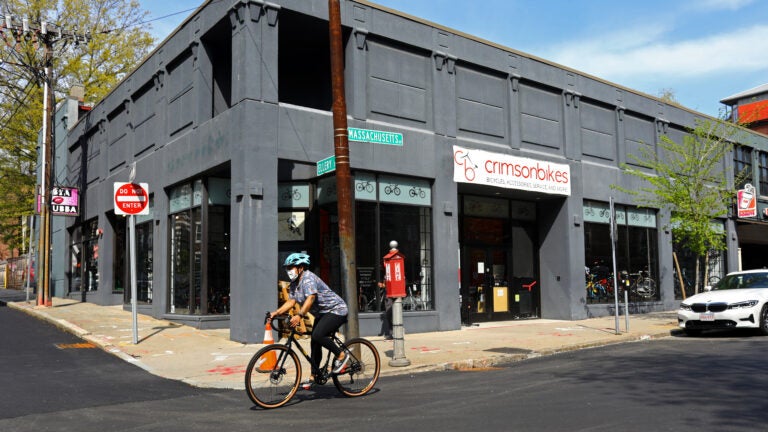 CrimsonBikes, a bicycle shop near Central Square in Cambridge, was forced into involuntary bankruptcy after several parties joined to levy a group lawsuit.
SmartEtailing, which sets up online stores for bike retailers, sued CrimsonBikes in January for telling customers to ask their credit card companies for refunds for undelivered bikes. An updated suit was filed in May, and alleges that CrimsonBikes owes SmartEtailing over $800,000, which includes almost $700,000 that SmartEtailing paid in customer refunds.
According to Bicycle Retailer and Industry News (BRAIN), in March two other parties joined SmartEtailing in filing for an involuntary Chapter 7 bankruptcy petition against CrimsonBikes: a non-profit developer that CrimsonBikes allegedly owes more than $200,000 and a customer who says he paid $1,061 for a bike he never received. The shop's landlord also alleges CrimsonBikes owes about $700,000 in back rent.
A Chapter 7 decision would have liquidated the company, but in May a federal bankruptcy judge in Boston granted the shop's request to change it to Chapter 11 bankruptcy, giving the company an opportunity to reorganize, sometimes under the supervision of an appointed trustee. On July 15, Judge Janet Bostwick appointed Massachusetts attorney John J. Aquino as the trustee, BRAIN reported, noting that he would determine whether liquidation or reorganization was appropriate.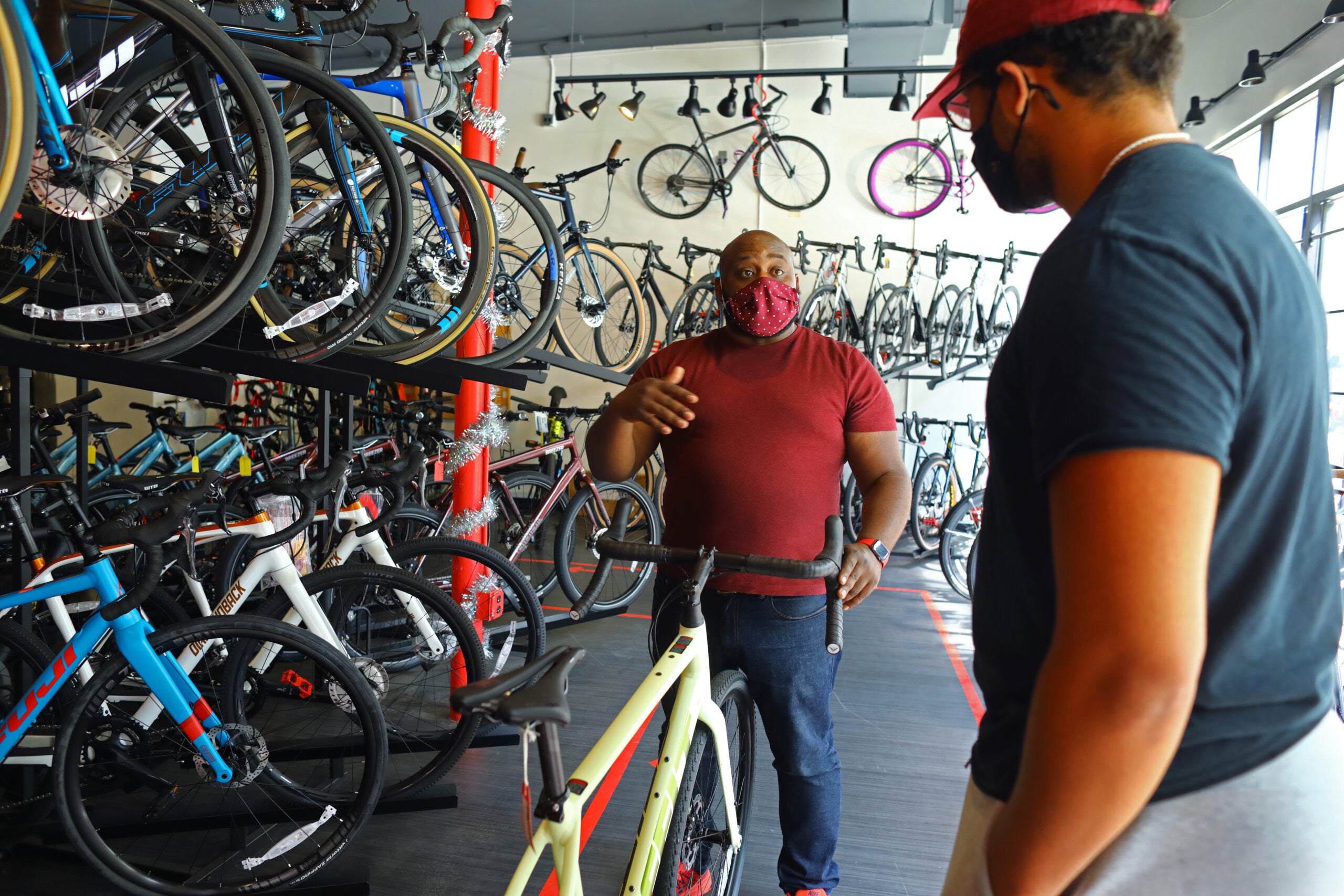 CrimsonBikes did not respond to questions and an interview request from Boston.com, though it appears that the shop continues to operate. However, in court filings and a January statement to BRAIN, it appears the CrimsonBike owners Charles James and Daisy Chiu attribute the delivery and refund issues to the significant bike shortage and industry challenges brought on by the pandemic.
"The supply chain is broken to a level that the industry has never seen," James told The Boston Globe in May. "It's unprecedented."
According to SmartEtailing, CrimsonBikes told customers to seek refunds through their credit card companies when the shop couldn't fill orders during the pandemic. SmartEtailing alleges that the store provided some customers letters so they could request the refund, which resulted in SmartEtailing paying around $690,000.
"(W)hile Plaintiff (SmartEtailing) initially believed Defendant (CrimsonBikes)'s difficulties with fulfilling orders was related to the COVID-19 pandemic Plaintiff now believes a Defendant is, in fact, committing fraud," the January lawsuit reads.
In a January statement to BRAIN, CrimsonBikes called SmartEtailing's allegation of fraud "baseless" and described a much more complicated situation:
"The system broke down between CrimsonBikes, SmartEtailing and Stripe, the credit card payment processor. In some instances, customers wound up getting refunds directly from CrimsonBikes as well as refunds on their credit cards. In some cases, they got refunds and also the bicycles they ordered from CrimsonBikes. But instead of working with CrimsonBikes, SmartEtailing cut off CrimsonBikes from SmartEtailing's platform, rendering CrimsonBikes unable to access order history, validate order status, issue refunds or even give customers accurate information."
In addition, around 76 complaints were filed with the Better Business Bureau as of April regarding CrimsonBikes failure to accurately represent stock and to deliver on-time, the Cambridge Day reported.
The nonprofit that joined the suit, The Community Builders, recounts charges from CrimsonBikes' failed attempt to open another location in one of its buildings in 2017. According to their initial individual suit filed in 2019, CrimsonBikes stopped paying rent near the end of the year and failed to pay the contractor it hired to develop the space. The contractor filed a "mechanic's lien" against the building, which the nonprofit ended up paying and is now suing to get the money back.
With the company now moving through reorganization within a Chapter 11 bankruptcy, the future of the company is unclear.
Newsletter Signup
Stay up to date on all the latest news from Boston.com