Business
As employers wrestle with a return to the office, this Boston firm is going 'digital first'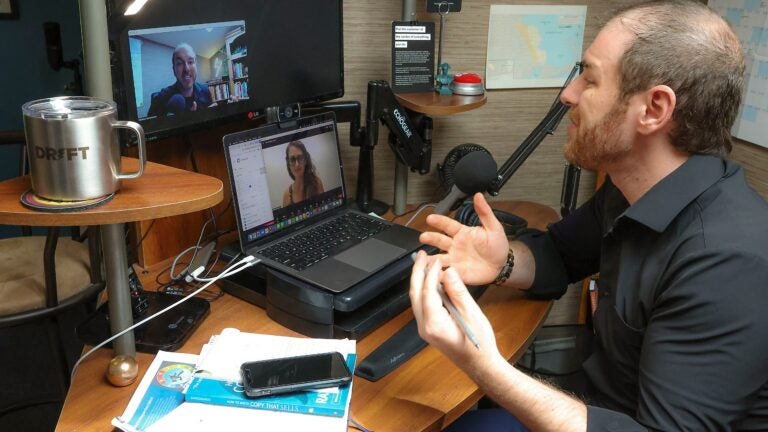 Before the pandemic, the marketing software company Drift had a decidedly in-office culture. Lunch was ordered in every day to the well-lit, wide-open offices with huge windows looking overBack Bay, and employeeswould ring a gong every time they closed a deal. The company had so many on-site celebrations it had an events manager on staff, and employees were only allowed to work from home 10 days a year.
But after being forced to go fully remote in March 2020, Drift's cofounders,like executives at other companies, noticed some advantages. Employees who couldn't afford Boston or wanted to be near family could live anywhere, and staffers Zooming in to meetings from other cities were no longer left out of the conversation.
And with the company expanding to London and Sydney this year, in addition to its locations in San Francisco and Tampa, keeping employees on the same playing field seemed more important than ever. So in February, Drift announced a radical plan. The firm, which develops chatbots and other AI technology to help companies communicate with buyers online, declared itself "digital first." All 500 employees around the globe — more than 130 hired remotely since the pandemic started — are working from home permanently, and offices are being redesigned as "conversation spaces." Those office spaces could shrink, depending on how often employees come in and how many more people are hired.
Finish the story on BostonGlobe.com.