Business
The Cantab, a beloved Cambridge venue, is reopening soon
"You'll walk in and it's going to be the Cantab that you remember."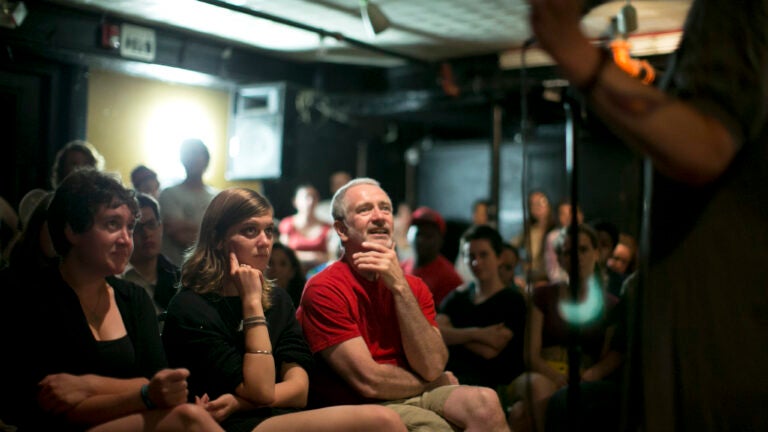 If you missed Chicken Slacks Thursdays, you won't have to hold out for much longer.
Central Square's long-loved bar and venue, The Cantab Lounge, will reopen the week before or after Thanksgiving, manager Michael Cronin told Cambridge Day. The date will be officially set next week.
After more than 50 years in operation, the Cantab, and its music-booking venue Club Bohemia, closed for 20 months at the start of the pandemic. According to Eater, previous owner Richard "Fitzy" Fitzgerald put the bar up for sale in July 2020, and in June former Cambridge resident Tim Dibble bought the business with the intention to revive its glory.
Speaking to Cambridge Day in June, Dibble called the Cantab a "legendary local landmark" but noted it needs some improvements, including new floors, bathrooms, and renovations to make it ADA accessible.
"You'll walk in and it's going to be the Cantab that you remember. But you're going to notice all these little, subtle things – some of them not so subtle, like a nice granite bar top," Cronin said.
Cronin told Cambridge Day the goal is to pick up where it left off, which includes bringing back some favorite musical acts and reopening the venue to Boston Poetry Slam. Before it closed,the seven-piece soul/funk band Chicken Slacks performed at the Cantab every Thursday night to packed crowds. When the venue seemed to close for good, the band looked for a new home but never really found a great replacement.
"I had things lined up with the Chicken Slacks coming back on Thursday nights. I mean, that was gonna be my first act," Cronin said.
When the venue initially closed, Simone Beaubien, who ran the Boston Poetry Slam series at the lounge, told WBUR the closure was a loss to the city.
"The loss of any live performance venue is an enormous loss, especially one like the Cantab, that doesn't engage in the sort of gatekeeping that venues running at a higher financial caliber are able to," Beaubien said. "The Cantab was a really open space."
Cronin hopes to bring them back, and is hoping to connect with whoever is running the slam now. According to Cambridge Day, the oft-sold-out event had been held at the venue since 1992.
"We're super excited we got most [things] coming back," Cronin said. "I'm still looking for that Boston Poetry Slam contact."
With only a month or so until opening, fans of the Cantab will get back to jiving to live music in no time.
Newsletter Signup
Stay up to date on all the latest news from Boston.com