COVID
Watch: Mayor Wu defends stricter vaccine requirement for city workers
"We were seeing that a weekly negative test was not enough to stop transmission."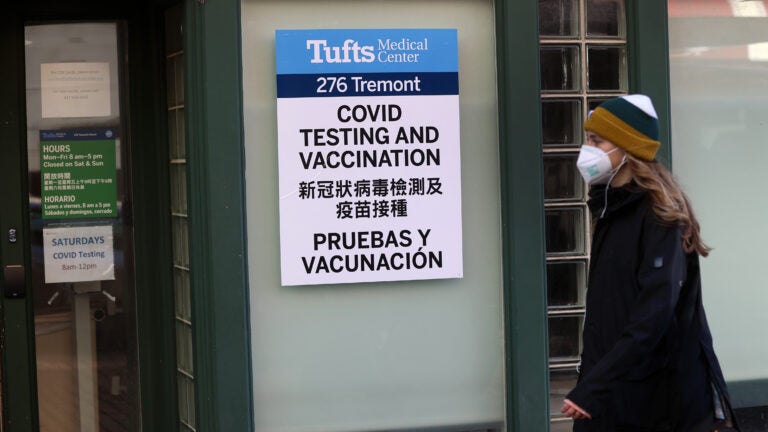 Boston will join cities across the country Saturday when its phased vaccine requirement goes into effect for city workers. The mandate, announced last month, will require city employees to receive at least one dose of the vaccine by Jan. 15 and an additional dose a month later, barring medical or religious exemptions.
The new policy comes as a change from the current one, which was implemented by acting Mayor Kim Janey in the fall and allows employees to show either proof of vaccination or a weekly negative test.
Wu defended the new policy in an interview with political analyst Jon Keller on CBS Boston Sunday. In response to criticism from some first responders and public safety officials, Wu said the current policy isn't effective at curbing spread of the virus.
"We were seeing that a weekly negative test was not enough to stop transmission," Wu said in the interview. "Whether it was outbreaks in our schools or other places — city departments — it is necessary for everyone to get vaccinated, get boosted."
Wu cited the surging demand for testing along with supply-chain issues as the reason the city could not increase testing frequency for city employees in lieu of the vaccine requirement.
The new mandate comes alongside a new city-wide policy that will require individuals 12 and older to show proof of vaccination before entering certain indoor locations, including fitness centers, bars and indoor sports arenas, beginning Saturday.
When asked why she did not mandate the vaccine as a prerequisite for individuals in the city to receive free at-home test kits, Wu said she wanted to meet people, including those who remain unvaccinated, where they are.
"We don't want to continue to reinforce disparities and gaps that we see," Wu said. "Testing and vaccination are both essential and fundamental, but there is value and need for everyone to be tested."
In the interview, Wu said unvaccinated individuals made up more than 90% of hospitalized patients with COVID-19 in the intensive-care unit of Tufts Medical Center, where she visited last week.
"This is affecting everyone across the board, because as those beds fill up with unvaccinated friends and neighbors, it means that we are pushing back other procedures and building on how urgent those will become down the line," Wu said.
Watch the interview here:
Newsletter Signup
Stay up to date on all the latest news from Boston.com