Business
Boston has a solution for bands bumped from the Sound Museum. So why are some tenants still making noise?
"They're talking about relocating the Sound Museum tenants to this other building, but they're not talking about relocating the Sound Museum there."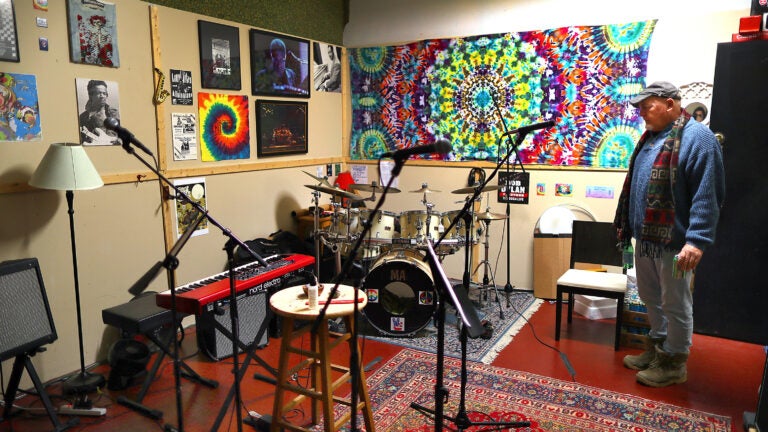 Musicians and artists in the Allston/Brighton area are getting louder, despite losing one of the largest independent rehearsal spaces left in the area.
The Brighton Sound Museum, owned by Katherine and William "Des" Desmond, found itself facing closure in March 2022 after the California-based life science company IQHQ purchased the building the couple was renting – 155 N. Beacon St. – and outfitted it for a biotech lab.
At the prospect of eviction, the subtenants of the Sound Museum and the local community banded together to save one of the remaining hallmarks of "Allston Rock City" – and they won.
IQHQ is letting subtenants remain in the Sound Museum until a recently selected Dorchester "swing space" opens, which should happen sometime in March, according to Matt McArthur, the executive director of The Record Co., the non-profit that's been selected to manage the operation.
IQHQ has also gifted the city a building that – pending approval – will become a permanent rehearsal space for artists in Allston/Brighton.
Ethan Dussault, a volunteer for the Art Stays Here creative coalition that worked with subtenants and IQHQ to reach this compromise, said rehearsal spaces like the Sound Museum breathe life into the city.
"It's a place of self-expression. It's a place of community. It's a place of deep bonds and creative expression," Dussault said. "When they go away, we're devastating arts and cultural creation in our society."
The city has to go through a public process to determine whether or not the gifted building can be used as such, but once it does and the building's purpose is finalized, artists who use the space won't have to fear displacement again.
"It can remain in city property and it can stay affordable in perpetuity," said Art Stays Here leader Ami Bennitt. "If either a nonprofit or a government agency or artists themselves don't own it, then the cycle will just continue."
Bumpy behind the scenes
But not everyone is happy with the outcome. In particular, the Desmonds and some of their subtenants, who've voiced dismay that The Record Co. was selected to run the Dorchester studio.
Scott Matalon, a subtenant of the Sound Museum at Brighton and some of its other locations before they were similarly displaced, said he feels like the Desmonds' business was stolen from them.
"They're talking about relocating the Sound Museum tenants to this other building, but they're not talking about relocating the Sound Museum there," Matalon added, saying that the Sound Museum and the Desmonds are one and the same. "They're separating the two."
Matalon said the Desmonds sent out a survey to around 350 of its subtenants, asking who might want to move with them as the Sound Museum, and around 78% of responders said they would.
Originally, the Desmonds were working to get a space in West Roxbury to house the Sound Museum. Bennitt said Art Stays Here became involved when subtenants of the Sound Museum, including her husband Jim Healey, started showing interest in maintaining rehearsal space in Allston/Brighton, rather than relocating to West Roxbury.
The coalition – which helped Humphrey Street Studios artists maintain control of their rehearsal space when it was threatened – reached out to IQHQ on behalf of these artists and, much to Bennitt's surprise, she said, they were receptive. IQHQ purchased 290 North Beacon St. in Brighton for $18 million and offered the building to the city, while plans for West Roxbury were discontinued.
Bennitt said Art Stays Here had reached out to the Desmonds about working together before the group reached out to IQHQ, but the couple declined.
"They said we were trespassing, which we were not," Bennitt said. "They said that we were trying to steal their clients, which we were not. We're trying to advocate for their clients."
When it came out that the gifted building would take two years to complete, Bennitt said the Art Stays Here coalition worked to find the Dorchester swing space at 55 Morrissey Blvd. Upon obtaining the space, Art Stays Here reached out to four independent rehearsal studio operators – The Record Co., the Sound Museum, SUM Studios and Studio 52 – to apply to run the space for that length of time.
All of the groups except for Studio 52 submitted applications, Bennitt said, and Art Stays Here used a grading metric created by an outside, independent committee to score the applications. Ultimately, she said, The Record Co. received the highest score from reviewers, and Art Stays Here made this announcement Jan. 10.
A day later, WBUR published an article in which Katherine Desmond said she and her husband "had to endure the embarrassment of competing at a contest with our competitors to get temporary space for my tenants."
Desmond also pointed out to WBUR that The Record Co.'s Matt McArthur and Boston's Chief of Arts and Culture Kara Elliot-Ortega are involved in a romantic relationship, and said she hoped to litigate her case because she felt The Record Co. had gotten the swing space due to favoritism.
However, Bennitt said Elliot-Ortega was not involved in the decision-making process for the swing space at all, and the Mayor's Office sent a press release Jan. 12 that also pointed to the efforts of an independent review committee, working with the Art Stays Here coalition and not the city, in making the decision.
Matalon said regardless of the relationship, he has "a lot of unanswered questions" about the swing space and the proposed city-operated space.
"We don't know how this city-wide space is going to be operated, and I don't know these other operators," Matalon said. "I've known and trusted the Desmonds for a long time."
Dave Tree, another longtime subtenant of the Sound Museum and a musician, said he thinks IQHQ should have found a way to gift the building to the Desmonds so they could keep their business, and that the city should have found its own space.
"There's no reason why the city can't also have some of their own buildings up and running," Tree said. "They don't have to take the Desmonds' business away from them."
Reached this week by Boston.com, Katherine Desmond declined to comment for this article.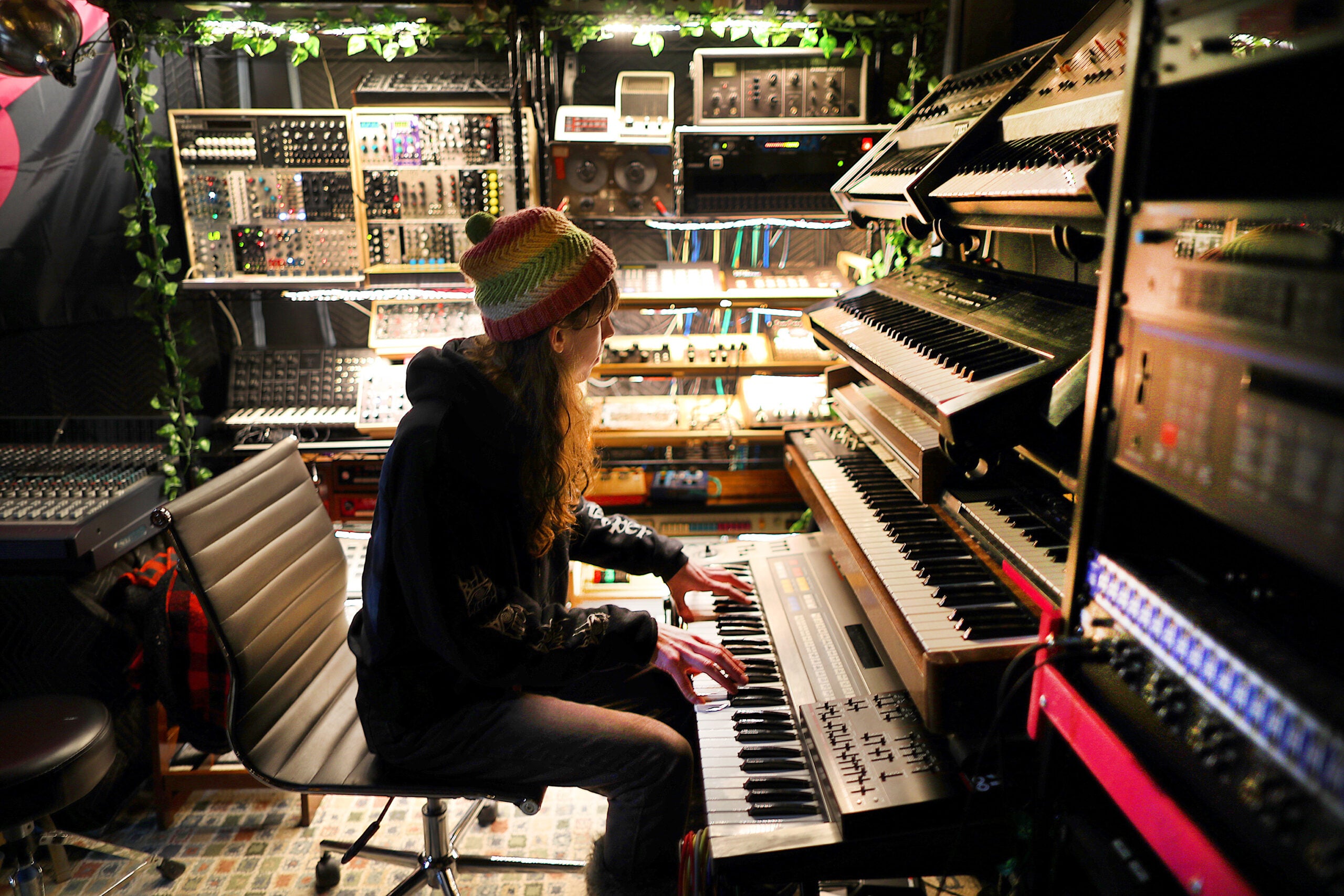 'This is what we do'
To those who are concerned about how the swing space might be operated, McArthur said The Record Co. will do everything it can to give top-quality rehearsal space services, as is its mission.
"This is what we do. It's the only thing that we do," McArthur said. "Supporting artists and helping them be creative and basically getting the world out of their way so they can do the thing that they do best."
Other subtenants of the Sound Museum, including Sam Potrykus, said the priority right now should not be the Desmonds.
"We need to speak as one voice and to not be calling each other out," Potrykus said. "It's important that we unite and keep the focus on the issue at hand, which is artists' displacement. It's about the musicians and the artists."
Healey, who considers himself a part of Art Stays Here, lamented the fact that "it's turned into an us vs. them thing," adding that he was never against the Desmonds.
"What it boils down to is everything that has happened, as messy as it has been, ultimately, is positive," Healey said. "It's changed the narrative of how the music scene is looked at in this town."
Now, he said, artists are being recognized for their music. Healey added that he hopes the Desmonds find their own space to work out of.
"There's more than enough room for everybody to coexist," Healey said.
With so many people involved, Bennitt said it's impossible for everyone to come out happy, but she wishes it hadn't been so "messy." She estimates between 400 and 1,000 musicians used the Sound Museum.
"It breaks my heart because we're just trying to help, and when you're threatened with a lawsuit, it doesn't make you want to keep doing the work," Bennitt said. "It makes you afraid to do the work."
There are still those in need though, Bennitt added, mentioning Charlestown Rehearsal Studios, which is also facing displacement.
City Councilor for Brighton Liz Breadon, who advocated for the Sound Museum's artists, said she thinks the city is moving in the right direction and she hopes it approves the new building from IQHQ. Still, Boston needs to do more, she added.
"There's way more musicians than we have space for, so we need to think about replicating this," Breadon said. "Taking these sort of spaces out of the speculative real estate market so that we can stabilize the situation."
Newsletter Signup
Stay up to date on all the latest news from Boston.com