Business
Starbucks on Boylston Street closing Feb. 5, 8 months after unionizing
Starbucks says employees at the Boylston Street store will move to other locations in the Boston area.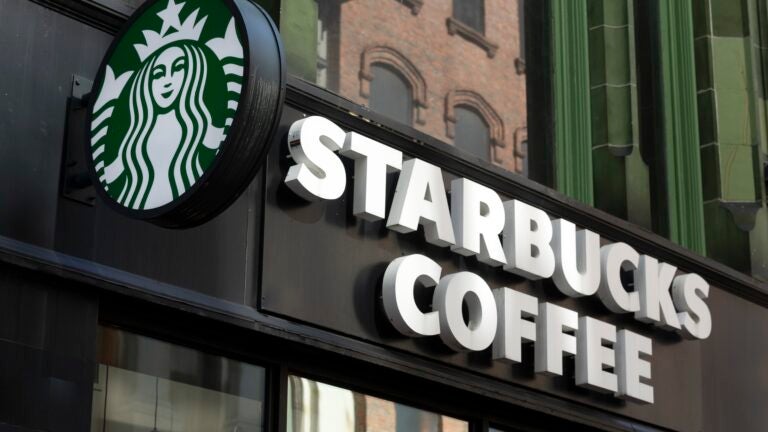 The Starbucks at 443 Boylston St. in Boston will permanently close Feb. 5. — approximately eight months after workers voted to unionize.
Starbucks said in a statement Wednesday that the store is closing because "the physical location no longer meets the needs of the business."
The coffee shop chain also said employees and the union were notified of the decision in October, and that all employees are being moved to other locations in the Boston area.
The location voted five to one to unionize on June 9, 2022, becoming one of 14 Starbucks locations in Massachusetts to do so.
Starbucks Workers United in Boston did not return a request for comment Wednesday.
Starbucks has faced accusations of retaliation against union stores and employees participating in organization efforts all across the country.
Starbucks Workers United said previously that the coffee shop chain closed stores in Kansas City, Seattle, and Portland, Maine, last year because they had chosen to unionize or were in the process of doing so.
The National Labor Relations Board (NLRB) has validated claims that the coffee shop chain mistreats and fires union or unionizing workers.
In November 2022, a regional director for the board said there was merit to the claim that Starbucks had closed a store in Ithaca, New York, in June of that year to discourage workers from unionizing. It found that the closure was illegal and ordered that it reopen and rehire five employees.
Additionally, the director said, Starbucks had threatened to withhold benefits and wage increases if workers unionized, selectively enforced company policies to target organizing workers, disciplined or fired workers who were trying to unionize, and that bargaining efforts were in bad faith.
The NLRB previously found that Starbucks illegally fired employees in Michigan, Missouri, Kansas, and Tennessee who were trying to unionize.
Starbucks clashed with its union employees in the last year as well. Workers in Boston and Watertown both held strikes to protest the company's minimum availability policy, with employees at its Boston University location striking for 64 days.
Newsletter Signup
Stay up to date on all the latest news from Boston.com