Complaints mount against Mass.-based travel company
Vantage Deluxe World Travel has had just under 800 complaints lodged against them since January 2020, according to the state Attorney General's Office.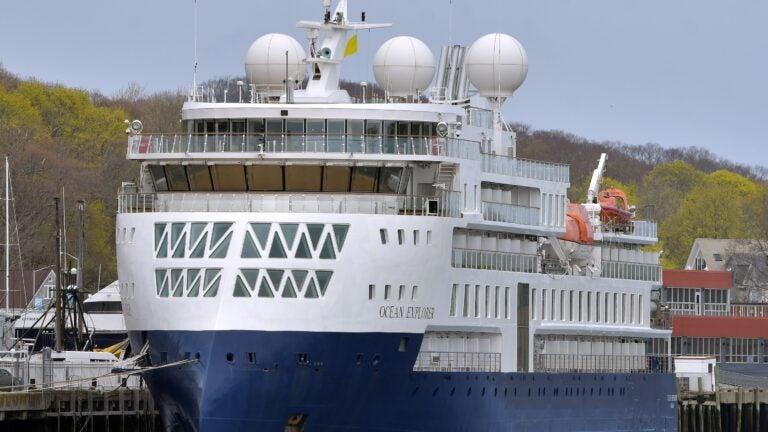 A growing number of complaints are mounting against Vantage Deluxe World Travel, a Massachusetts-based cruise company.
The Massachusetts Attorney General's Office told Boston.com in an email that as of Wednesday afternoon it had received at least 793 complaints since January 2020 against Vantage. This year alone, there have been 156.
The bulk of the complaints have come from out of state, the AG's Office said. While able to assist Massachusetts residents, the office recommends out-of-state customers contact their own state's AG.
Members of a Facebook Group for "refunds, trip cancellations, etc." related to Vantage have been posting and encouraging others to file complaints to the AG's Office.
While the Massachusetts AG's Office said it has been in touch with Vantage, they were unable to provide details of the ongoing conversations. Vantage did not respond to a request for comment at the time of publication.
Michelle Couch-Friedman is the founder of Consumer Rescue, which helps consumers deal with problems that arise with businesses, including Vantage. She said the problems with the cruise company started during the pandemic, and it hasn't gotten better. 
She's helping about 50 people who haven't gotten refunds on trips that were canceled. In the Vantage Facebook Group, which she moderates, there are more than 600 members. 
She estimates that the average amount of money owed to her clients is around $17,000. But she knows of one person who is owed $90,000, and things have been "escalating," she said.
"I have a lady who was approved in October for a $66,000 cancellation," she said. "Her husband died, and [Vantage] approved [a refund] back in October, and she's still waiting for her refund. They're just not processing anything now."
In the meantime, Vantage is still offering vacations, and at a discount. But trips are still being canceled, Couch-Friedman said.
"Some of the customers are going to the airport and finding out that they don't have flights, or they get to the airport and they find out that their cruise is canceled and they have to go back home," she said. "These cancellations, they're happening very last minute, at least for the customers."
For Florida resident Charles Moskowitz, also a moderator of the Facebook Group, his notice came in the form of a voicemail. 
He says he lost $20,000 after his trip was canceled — twice. He originally booked a year-and-a-half ago, and the consolation trip Vantage offered, which was supposed to depart in April, was canceled, too. Moskowitz said he's been on more than 25 "successful trips" with Vantage and "never had a problem like this before."
"I wouldn't suggest doing business with Vantage," he says now.
"They wouldn't answer us," he said about his attempts to get in touch after the second canceled trip. "That was six weeks ago, and most of the other people that are on Facebook are in basically the same position."
Loading...